Haley Reardon
Senior Manager of Marketing and Communications

Senior Manager of Marketing and Communications, Haley Reardon, joined KCU's University Relations team in March 2021. She has an extensive background in communications and public relations having held roles in both the healthcare and higher education sectors. Her work has earned numerous gold and silver awards through the American Advertising Federation – Heartland Division. Haley completed her bachelors degree in communications at Missouri State University. In her free time she enjoys a good bargain hunt, riding shotgun with her husband, Keith, and spending time at home.
Recent Blog Posts By Haley Reardon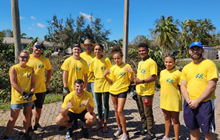 In the eye of the storm
Utah native and third-year osteopathic medical student doctor Winston Sorhaitz and his family relocated to Fort Myers, Florida, in the summer of 2022 for his clinical clerkship rotations. Little did they know they would find themselves in the eye of Hurricane Ian, a catastrophic Category 4 storm that killed more than 100 people and left a path of destruction in its wake.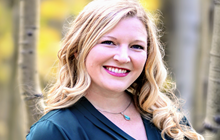 Landing on her feet: KCU-COB alumna first-authors paper in PNAS
Her work alongside Doug Bittel, PhD, KCU professor of biosciences, helped KCU-College of Biosciences alum ('19) Allison Ogren develop patience and the ability to pivot when things don't go as planned. As part of her thesis, she worked with Bittel at Children's Mercy analyzing the molecular biology of congenital heart defects and post-transcriptional modifications on spliceosomal RNA.