Recognizing KCU's Exemplary Alumni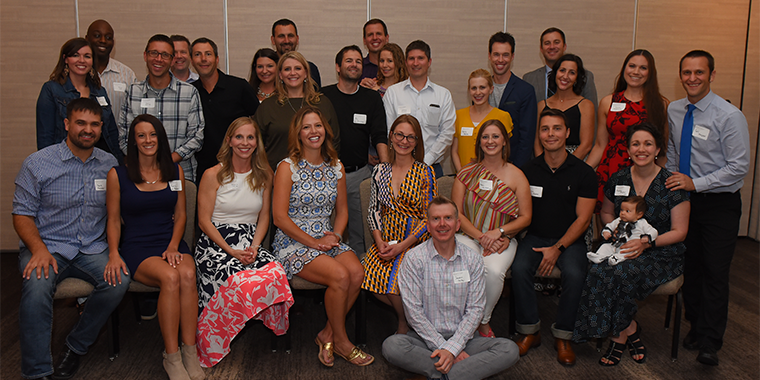 ---
2022 Alumni Awards Nominations
Thousands of KCU alumni make immeasurable impacts on their communities daily. Whether it's through patient care, service to civic groups, professional leadership or other means, your actions reflect positively on yourself and your alma mater.
---
The Alumni Association of Kansas City University (KCU) is seeking nominations for Alumni Association Awards, for alumni who are doing great things in the community. Awards will be presented during the 2022
Homecoming weekend September 22-24
, so please save the date.
Alumni Awards Nomination Information
Please submit only one nomination per individual. Alums receiving an award in past years are not eligible for the same award again. See descriptions of each award below.
Award nominations are due by Friday, May 6, 2022 at 5 p.m.
Thank you for your nominations!
---
Alumni Achievement Award
The Alumni Achievement Award honors a Kansas City University graduate who has made an outstanding contribution or demonstrated exceptional accomplishments in health sciences.
Young Alumni Achievement Award
The Young Alumni Achievement Award honors a KCU graduate who has been an alumnus for ten years or fewer. The award recipient will have demonstrated leadership capability, a commitment to the service of others and has excelled in health sciences.
Alumni Service Award
The Alumni Service Award honors a KCU graduate who exemplifies our mission of "Improving the communities we serve" through volunteerism, research, community activism and/or thought leadership.
Alumnus of the Year Award
Alumnus of the Year Award honors a graduate who has attained exemplary career achievements through education, research, leadership, or community service.
Distinguished Service Award
The Distinguished Service Award honors a non-KCU graduate who has championed health sciences through medical education, medical care, research or service to Kansas City University.
Star-Spangled Banner Medallion
The Star-Spangled Banner Medallion honors a KCU graduate physician or scientist who exemplifies the University's core values through service to the United States of America.