In his nearly 90 years, William Anderson, DO, has witnessed and been at the forefront of sweeping social change in this country. Dr. Anderson became friends with the biggest names of the Civil Rights Movement, such as Dr. Martin Luther King, Jr., Ralph Abernathy and Rosa Parks. This week, he came to KCU to tell stories of his life's important work, often with humor, while offering straight-forward advice to future physicians.
"I had a burning desire to become a physician," Dr. Anderson said. "If you don't have that burning desire already, maybe you're in the wrong place."
Dr. Anderson said he last visited KCU 15 to 20 years ago. He talked about growing up in Sumter County, Georgia, the same county where President Jimmy Carter was born.
A 1956 graduate of Des Moines University College of Osteopathic Medicine, Dr. Anderson completed his residency in Flint, Mich., before returning to rural Georgia to practice as an osteopathic physician. His decision to move to Americus, Georgia, he said was based on community need.
"To have the opportunity to become an osteopathic physician in 1956 and go back to Georgia and practice because… …that's where there was a need." Dr. Anderson said.
His first doctor's office sat over a pool hall and liquor store. In those days, the patient's out-of-pocket cost for an office visit was only three dollars and it cost five dollars for a house call. Business took off for the young doctor who said he saw "100 patients a day."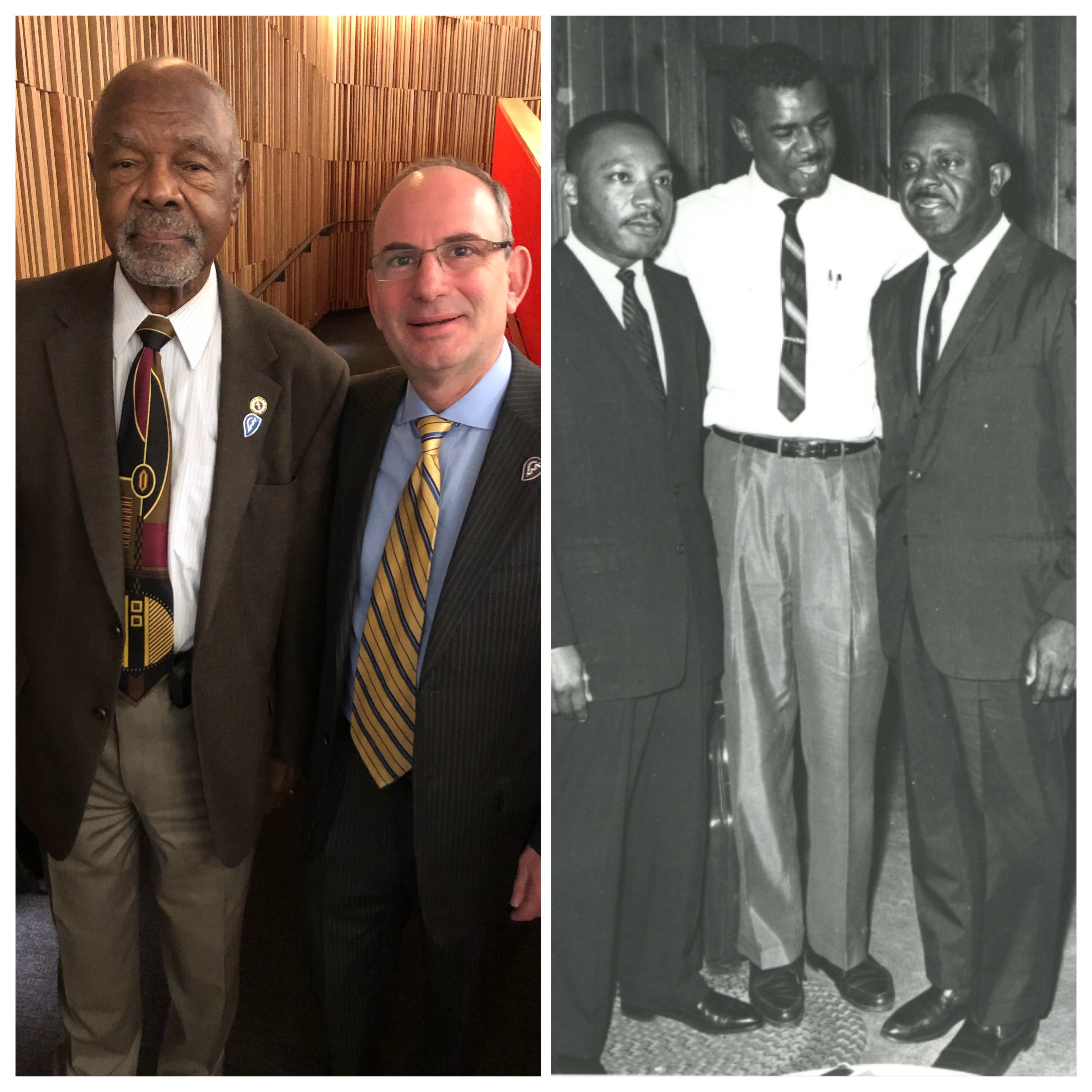 Dr. Anderson quickly faced racism and roadblocks in small town Georgia. He joined students in civil rights marches to push for the right to register to vote. He became founder and first president of the Albany Movement, which spearheaded the Civil Rights Movement in Southwest Georgia.
"I became a part of the community," Dr. Anderson said.
One protest march ended with Dr. Anderson and his wife going to jail. Facing 20 years in prison, Dr. Anderson said U.S. Attorney General Robert Kennedy became involved and transferred the case to Detroit. There, a judge handed down the 20-year hard labor prison sentence, but then suspended it to one-year probation.
Not surprising, Dr. Anderson's advice to today's future physicians is to avoid taking an easier path in life. He recommends building a career in a place where there is need.
"Your decision should not be made on where it is easier." Dr. Anderson added. "I said I might go back to where I am needed,"
In later years, Dr. Anderson became the first African American president of the American Osteopathic Association.
"It is an honor to have an important figure - not only the Civil Rights Movement, but also the osteopathic profession - come speak to our students," said KCU President and CEO Marc B. Hahn, DO. "Dr. Anderson has a powerful message about the importance of becoming immersed in a community and treating the whole person. He is a shining example of the osteopathic philosophy."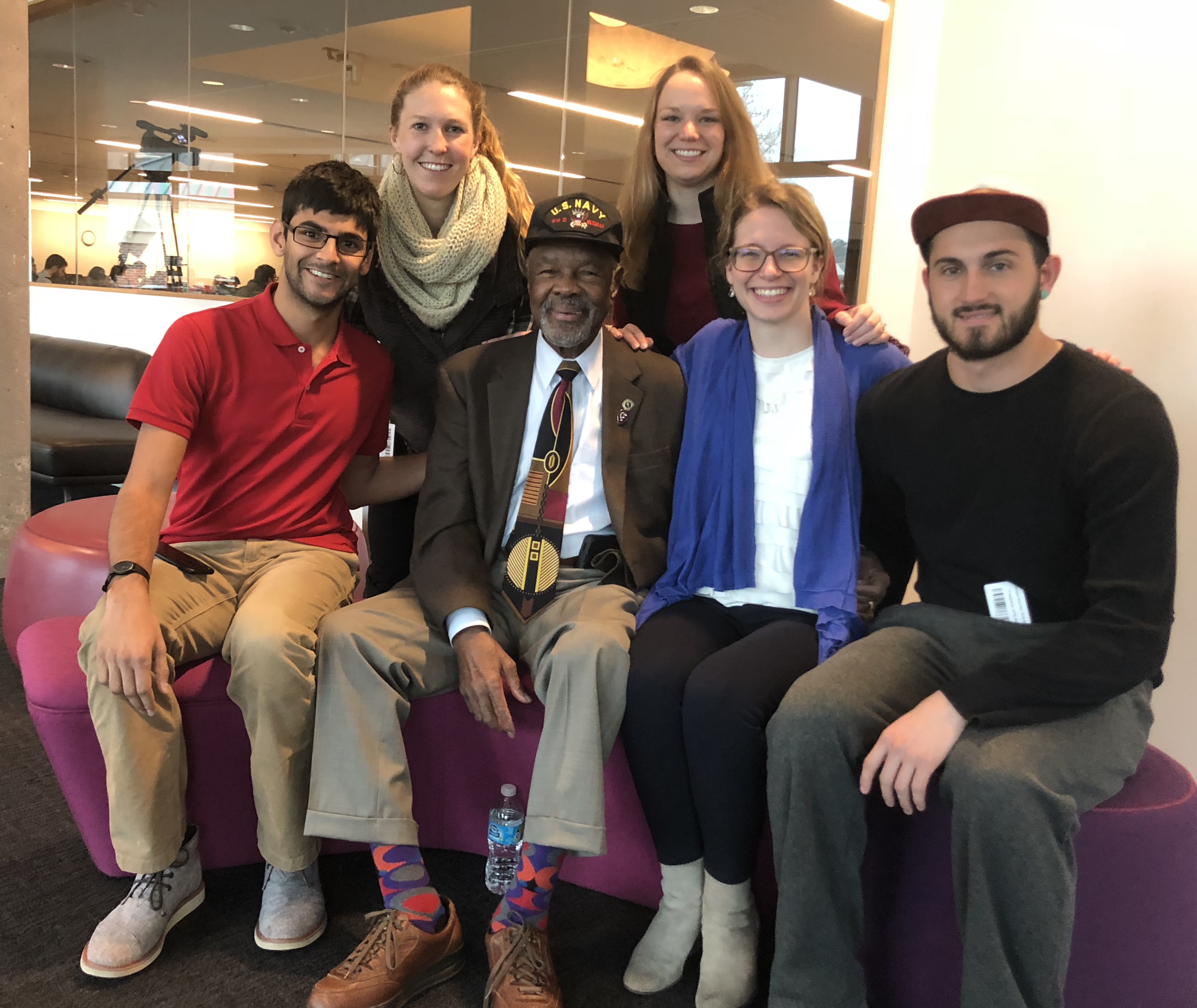 Students, faculty and staff in Kansas City and Joplin filled three lecture halls to see Dr. Anderson speak. Afterwards, Dr. Anderson received a response from students fitting for a celebrity. Many stood in line to meet and pose for pictures with him.
"The talk with Dr. Anderson was really amazing," said first-year medical student Summer Hart. "It really made me feel that I don't have to wait to become a physician to start making these changes. I think changes can be made now where I am at in life."
Dr. Anderson's fiancé watched with pride in the audience. He has five children. Three of them became osteopathic physicians. Dr. Anderson will turn 90 on Dec. 12.