Voices and Stories
KCU Student Stories of Diversity
Read the KCU Student Stories celebrating Hispanic Heritage Month
---
Diversity, Equity and Inclusion Monthly Video News
Our myKCU Diversity, Equity & Inclusion monthly video news provides updates on KCU's diversity, equity and inclusion efforts, and also includes great information on the monthly observances that our DE&I team assembled from the Library of Congress and other sources. (Watch all issues of the video news below.)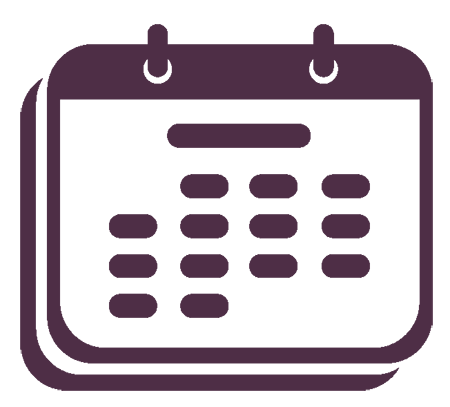 Monthly Observances in 2021
January: Martin Luther King Jr. Day (Jan. 18)
February: African American History Month
March: Irish-American History Month and Women's History Month
April: Celebrate Diversity Month and Religious Holidays (Easter, Passover, Ramadan)
May: Asian-Pacific Heritage Month, Jewish-American Heritage Month and Harvey Milk Day (May 22)
June: LGBTQ+ Pride Month and Juneteenth (June 19)
August: Women's Equality Day (Aug. 26)
September: National Hispanic Heritage Month
October: National Disability Employment Awareness Month and LGBTQ History Month
November: American Indian Heritage Month
December: Human Rights Month; Human Rights Day (Dec. 10)
Diversity, Equity and Inclusion Video News Archive
---
KCU Voices - Submit your Story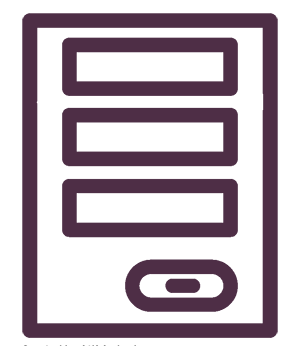 At KCU, we are proud of our culture that celebrates diversity, equity and inclusion. Every voice is important, and helps to shape our culture, just as every experience we have shapes our world view.
What obstacles of diversity, equity and inclusion have you overcome? What inspires you? What have your experiences taught you?
You can participate in our story-telling effort by sharing a story or content that captures the essence of diversity, equity and inclusion.
---
Special Presentation
On Oct. 9, 2020, KCU hosted Dr. Barbara Ross-Lee, and she presented "HIGH GROUND: Medical Education and Health Care Disparities" to our staff and faculty.
Dr. Ross-Lee's presentation addressed the public expectations of the role of medical education in producing physicians who will actively work toward the elimination of health disparities in our communities; academic medicine's professional responsibility to be a part of the solution and not a part of the problem; and the obligation to make the necessary changes in internal systems and policies that create barriers to establishing an anti-racist culture designed to produce a 'more' competent workforce capable of effectively addressing population health issues in the future.
---
Messages from KCU Leadership
1/18/21

One University: Martin Luther King, Jr. Day

A message from Dr. Ken Durgans, KCU associate provost for Diversity and Inclusion

---

Our very democracy was under attack by a mob incursion designed to impede our country's traditional transfer of power. They pushed through doors and over took the Capitol. They assaulted members of law enforcement and desecrated the halls of Congress. They plundered offices and planted homemade explosive devices on the Capitol grounds. I watched appalled by the sight of the Confederate battle flag. A few insurrectionists even waved the traitor's flag — the battle flag of the Confederacy, an emblem of white supremacy — in triumph. Some wore anti-Semitic paraphernalia and others raised gallows with nooses on the National Mall.

We must face the fact that this was not just about anger surrounding the outcome of a single election. What do the confederate flag or shirts with six million wasn't enough have to do with being mad about an election?

As I watched the carnage knowing I had agreed to write a Dr. Martin Luther King Day reflection piece, an eerie feeling came over me. After all, aren't the expectations for one writing Dr. Martin Luther King Day reflections based in aspirational optimism? Full disclosure, I must admit, my generation of African Americans were taught to suppress the outward expression of our feelings about issues of race for fear of reprisal. The unfortunate American fact is that African American people in this country have been well trained, over centuries, to distrust. In that vein, I tend to hold my cards close to the vest. However, when I do express myself I believe in truth and honesty.

Dr. King once said, "Shallow understanding from people of good will is more frustrating than absolute misunderstanding from people of ill will." Progress is not a spectator sport. It requires that we all have skin in the game on the side of positive change. As a KCU community, we must try harder to create an environment that truly embraces diversity. We may have distinctive stories, but we hold familiar aspirations. We are, and must be, One University if we hope to move forward. Perhaps we just begin with the idea that each of us loves this country just as much and that we are all worthy of love and respect. As community and country, we cannot solve the challenges facing us unless we solve them together.

Finally, there has been a lot of talk in the news about the need for this country to heal. As health care professionals we know that healing is a process that doesn't start at the end; to heal you don't cover up the infection or deny that it existed. The healing process for the people of the United States will require truth and a recognition of what affects us all. This country's history of white supremacy must finally and honestly be addressed. We must be sure that the solutions we develop ultimately lead to outcomes that will achieve true healing.

Respectfully,

Kenneth Durgans Ed.D
KCU Associate Provost for Diversity and Inclusion

---

1/08/21

A message from Dr. Marc Hahn, DO, KCU president and CEO

10/29/20

A message from Dr. Marc Hahn, DO, KCU president and CEO

9/21/20

A message from Dr. Marc Hahn, DO, KCU president and CEO

7/29/20

A message from Dr. Marc Hahn, DO, KCU president and CEO

6/17/20

A message from Dr. Ken Durgans, KCU associate provost for Diversity and Inclusion

6/15/20

A KCU update from Dr. Marc Hahn, DO, KCU president and CEO

6/1/20

A message from Dr. Marc Hahn, DO, KCU president and CEO