Improving the Well-Being of the Communities We Serve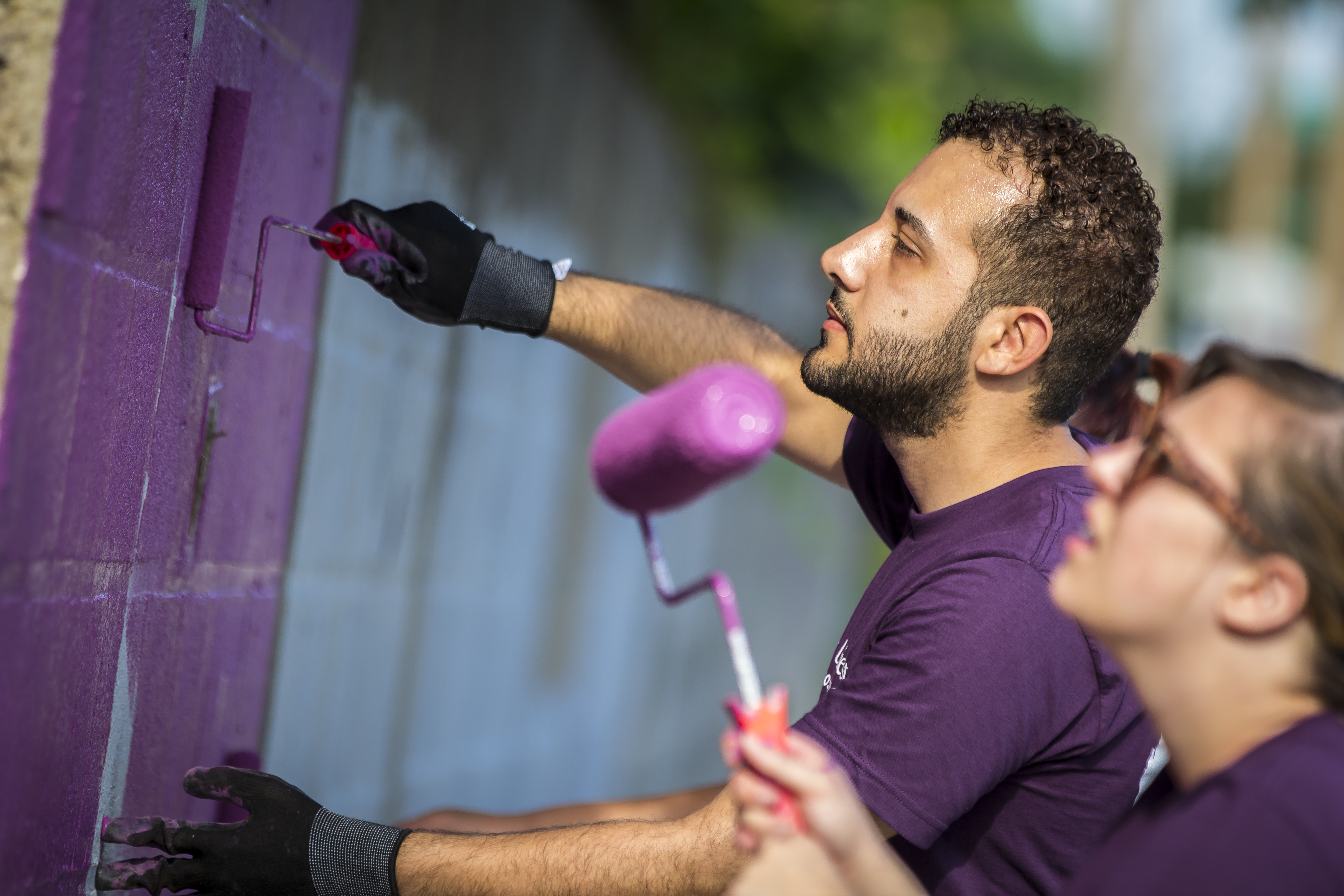 ---
Mission
Kansas City University is a community of professionals committed to excellence in education, research, patient care and community service while improving the well-being of the communities we serve.
Vision
To be the most student-focused health sciences university in the nation by: delivering value; cultivating team spirit; and becoming a trusted partner.
Core Values
Integrity | Demonstrating respect, honesty and professionalism
Compassion | Caring for students, patients, colleagues and all humanity
Excellence | Achieving quality in all that we do
Collaboration | Working with others to recognize diverse perspectives and achieve mutual goals
Intellectual Curiosity | Pursuing personal and professional growth
Innovation | Embracing new practices to improve outcomes
Heritage | Remain true to our Midwestern values and the guiding principles of osteopathic medicine
Colleges' Mission & Visions
College of Osteopathic Medicine - Mission
The College of Osteopathic Medicine prepares students to become highly competent, caring and compassionate osteopathic physicians who demonstrate the highest level of professionalism, ethics and sensitivity to the diverse personal and cultural contexts in which care is delivered. We are committed to the service of humanity and the advancement of knowledge through a collaborative environment that provides distinctive osteopathic clinical training and fosters excellence in education, research and scholarly activity, and lifelong learning.

College of Osteopathic Medicine - Vision
The College of Osteopathic Medicine is recognized as a leader in osteopathic medical education and health care by exceeding standards of academic and clinical achievement.

College of Biosciences - Mission
The College of Biosciences prepares students for advanced academic and/or career opportunities in the health care and life sciences professions. The graduate program provide intellectual development and scholarly maturation, training graduates who have career options that include teaching, research, and/or service in the health care and life sciences. The graduate program also provides an academic foundation for students who wish to seek a doctoral degree (DO, DDS, PhD, etc.) in health care/life sciences.

College of Biosciences – Vision
To offer academic programs that are recognized for their premier ranking, both regionally and nationally. Current master's degree program will prepare graduates for one or more of the following paths/activities:
Assisting in NIH-funded research.
Enrolling in PhD programs in biomedical and life sciences.
Enrolling in doctoral programs in the health-care professions (medicine, dentistry, etc.).
College of Biosciences – Values
The College of Biosciences embraces the values inherent in the time-honored tradition of universities. These include a commitment to scholarly activities and original research in both the sciences and humanities. Embedded in these efforts is a focus on creative, critical thinking and clarity in communicating new ideas and knowledge. Another value is the ability to work either independently or collaboratively and to do so in all cases with integrity and professional behavior.