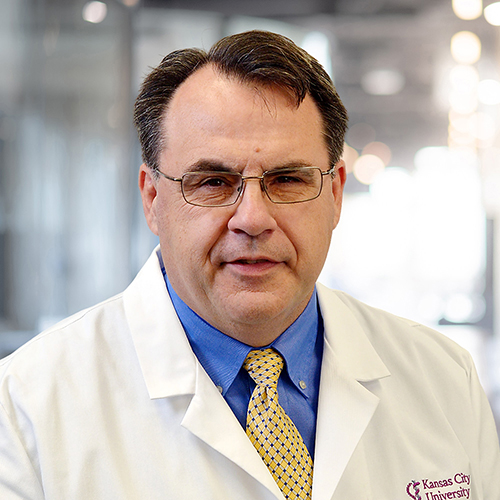 Robert D Arnce, M.D., FACEP
Director of Clinical Integration
Dr. Arnce has 25 years of clinical experience in settings of critical access hospitals, level 1 trauma, heart and stroke centers and emergency departments.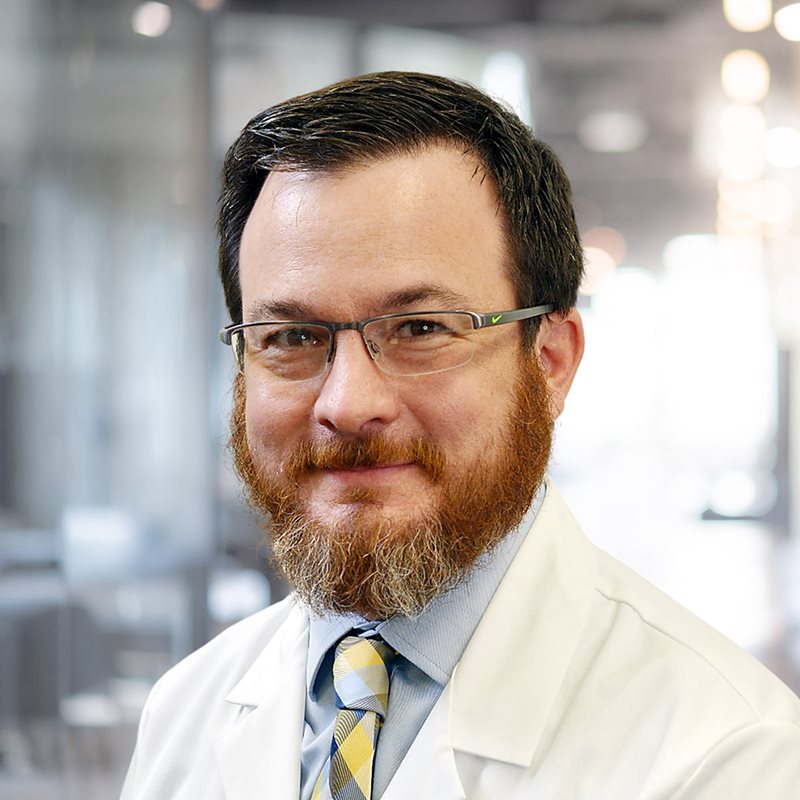 Bradley Creamer, MS, PhD
Associate Professor
Dr. Creamer is a basic research scientist with experience in in vivo and in vitro modeling of various cellular mechanisms involved in signaling pathways, and the downstream changes in gene expression in response to those signals in both normal and disease states.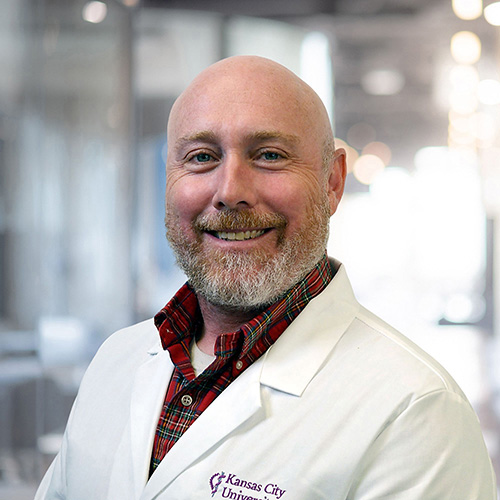 Robert Rogers, MA, PhD
Assistant Professor
Dr. Rogers is an exercise physiologist that researches molecular mechanisms that are involved in the beneficial adaptations to exercise training.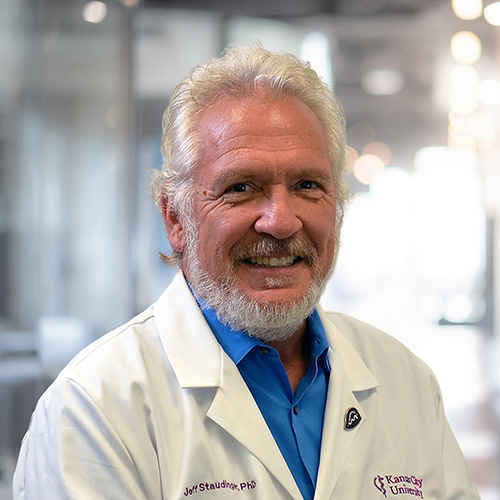 Jeff Staudinger, PhD
Chair of Basic Science Division
Dr. Staudinger serves as the Director of the MSSU-KCU Stress Research Consortium (MKRC). The MKRC is housed within the Biomedical Research Laboratory (BMRL), which is comprised of approximately 3,000 square feet of office and wet-lab space located 6.8 miles from the KCU campus on the campus of Missouri Southern State University (MSSU) in Joplin.
Dennis Wolff, PhD
Associate Professor of Pharmacology
Dr. Wolff principal research interest is in understanding how individual cells can alter, especially via intracellular modulators such as RGS proteins and microRNAs, the duration and even the qualitative nature of their response to the same level of extracellular hormones acting through G-protein coupled receptors.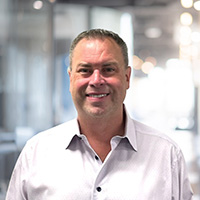 Dennis M. Abbott, DDS
Assistant Director, Integrated Biomedical & Clinical Sciences

Dr. Abbott is a dentist scientist with experience in wet bench laboratory science, translational research and clinical investigations.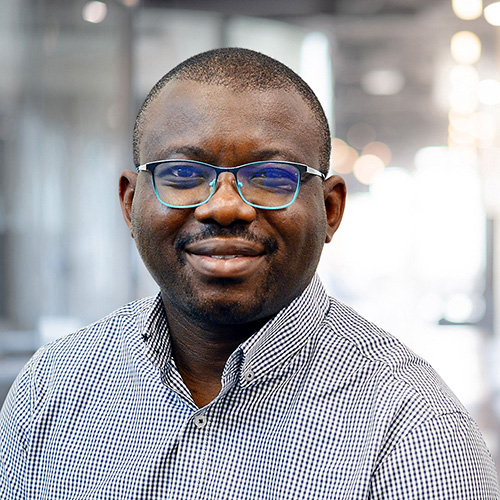 Anthonio Adefuye, MBChB, MSc., PhD
Associate Professor - Dental

Dr. Adefuye is a researcher and physician-scientist with research expertise in molecular biology/ immunology and medical education.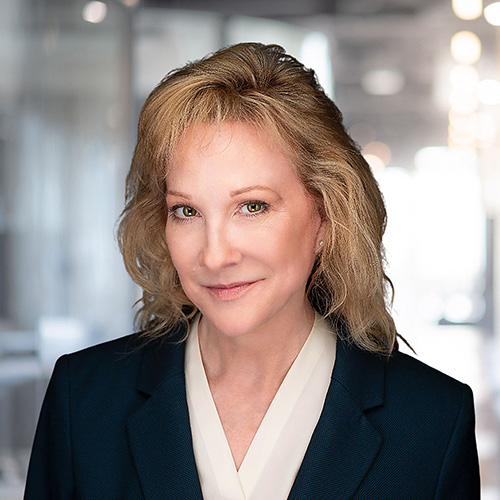 Sharon M. Gordon, DDS, MPH, PhD
Associate Dean for Academic Affairs and Research
Dr. Gordon's research centers on the mechanisms of pain and analgesia, with an emphasis on clinical and population-based research for which she was honored with the Distinguished Scientist Award from the Pharmacology, Toxicology and Therapeutics group of the International Association for Dental Research award.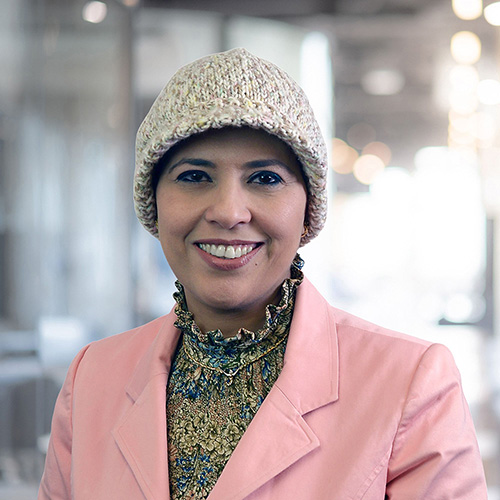 Shireen A. Hafez, DVM, PhD
Associate Professor of Foundational Sciences
Dr. Hafez studied angiogenesis in the female reproductive organs during her PhD and continued to conduct research in the field of angiogenesis for several years after graduation along with conducting other anatomical studies

.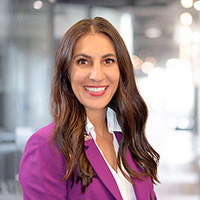 Erinne Kennedy, DDS, MPH, MMSc
Assistant Dean Curriculum and Integrated Learning
Dr. Kennedy is a public health dentist that focuses her research on studying burnout and resilience, antibiotic stewardship, social determinants of health-related to oral health and preventive dentistry.
---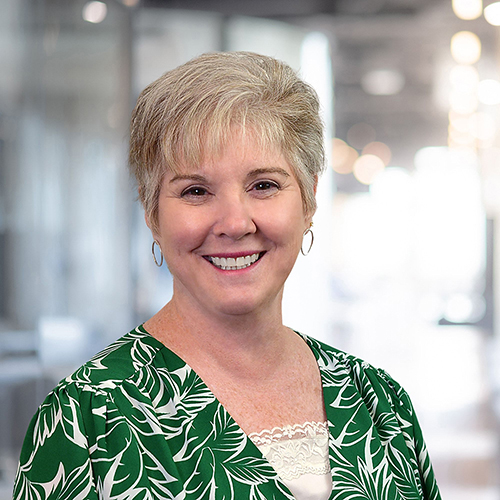 Gretchen Gibson, DDS, MPH
Assistant Group Practice Leader and Associate Professor
Gretchen Gibson, DDS, MPH received her dental degree from Louisiana State University College of Dentistry. She completed a General Practice Residency and Geriatric Dental Fellowship through the Veterans Health Administration (VHA).