Student Loans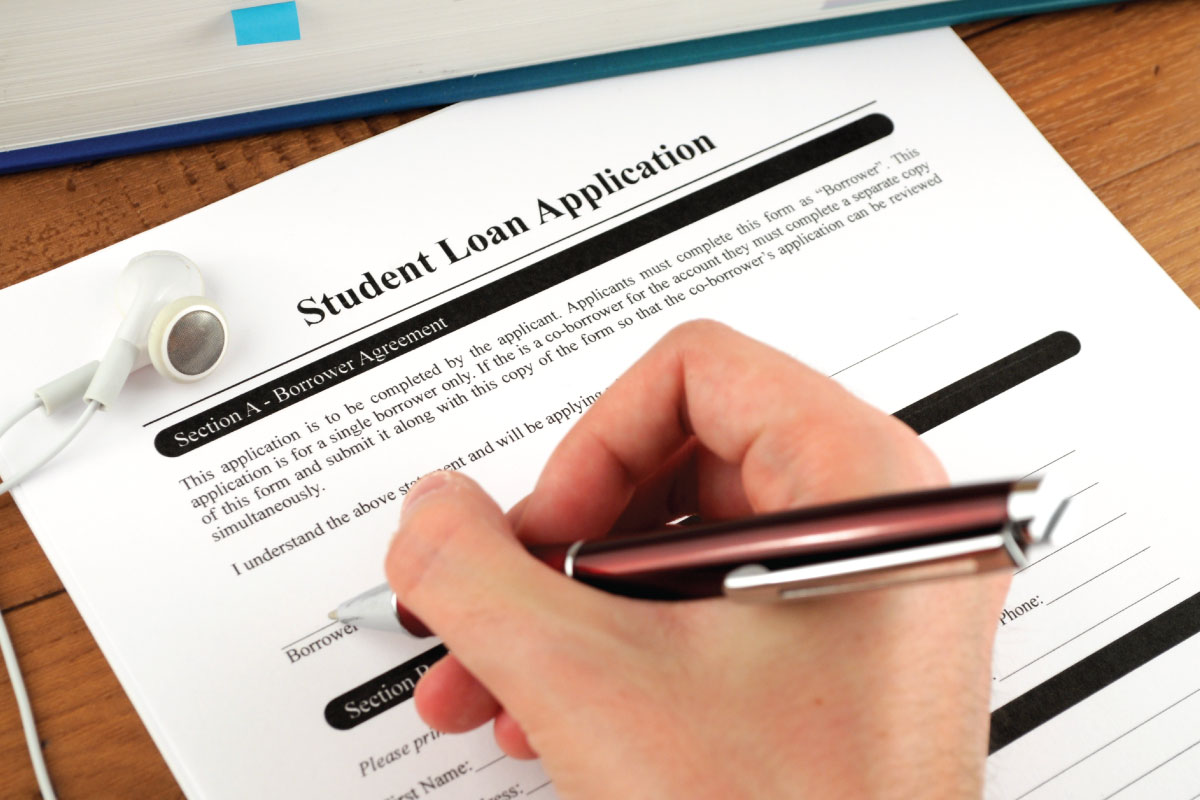 ---
To receive a loan at KCU, you must meet federal requirements and complete our financial aid process. Loans are awarded based on demonstrated financial need and are subject to the availability of funds.
The College of Osteopathic Medicine average debt per student loan borrower: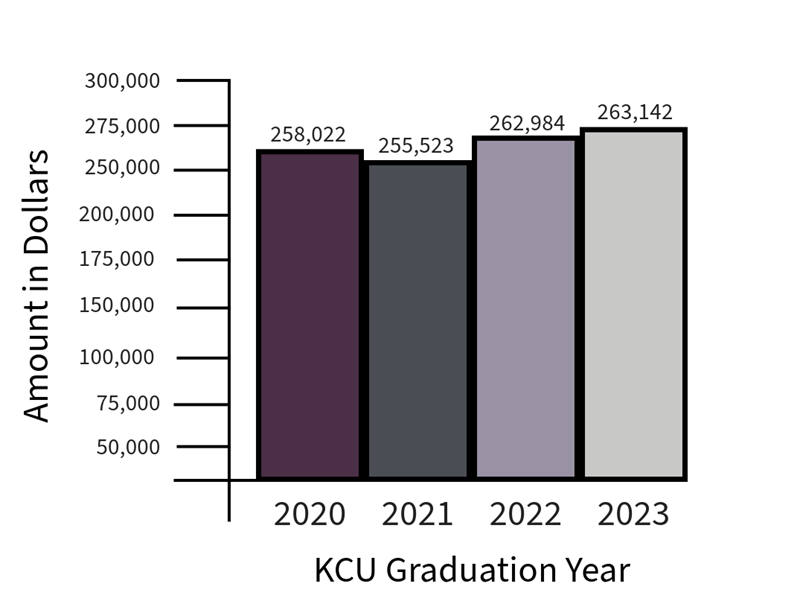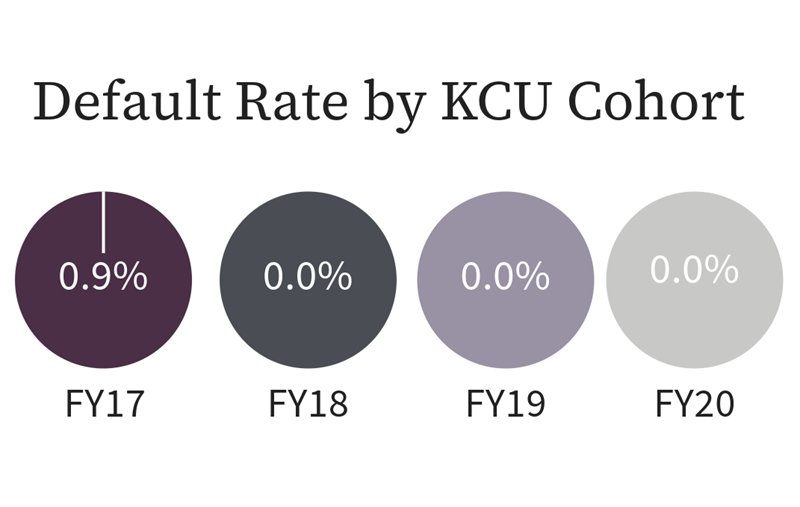 Eligibility
To be eligible for federal assistance, you must:
Be enrolled at least half-time in a degree or certificate program that leads to gainful employment and be in good standing, making satisfactory progress

Not be in default on any loan from a student loan fund or on a loan guaranteed or insured under the Federal Student Loan Program

Not owe a refund on a federal grant previously received or in default of other federal debt

Meet other eligibility requirements, such as those related to selective service registration, citizenship, drug convictions* and aggregate aid limits;
Special Note: Conviction for any offense, during a period of enrollment for which you are receiving Title IV, HEA program funds, under any federal or state law involving the possession or sale of illegal drugs will result in the loss of federal aid eligibility.
Financial Literacy
KCU is committed to providing students with tools and information to assist with future financial planning and decision making. Financial literacy refers to the knowledge and skills needed for individuals to make financially responsible decisions. Financial literacy is very important for medical students, as financial aid and any debts incurred to cover classes will need to be managed effectively upon graduation.

KCU has partnered with several services to offer tools and information on budgeting, financial planning, debt management, taxes and more. These include:
• PGPresents Presentations for Orientation and Graduation
• Financial Aid Study Breaks
• Financial Aid Office Monthly Newsletter
• Canvas Site Resources
• Financial aid staff available to discuss loan debt