International Students Are at Home at KCU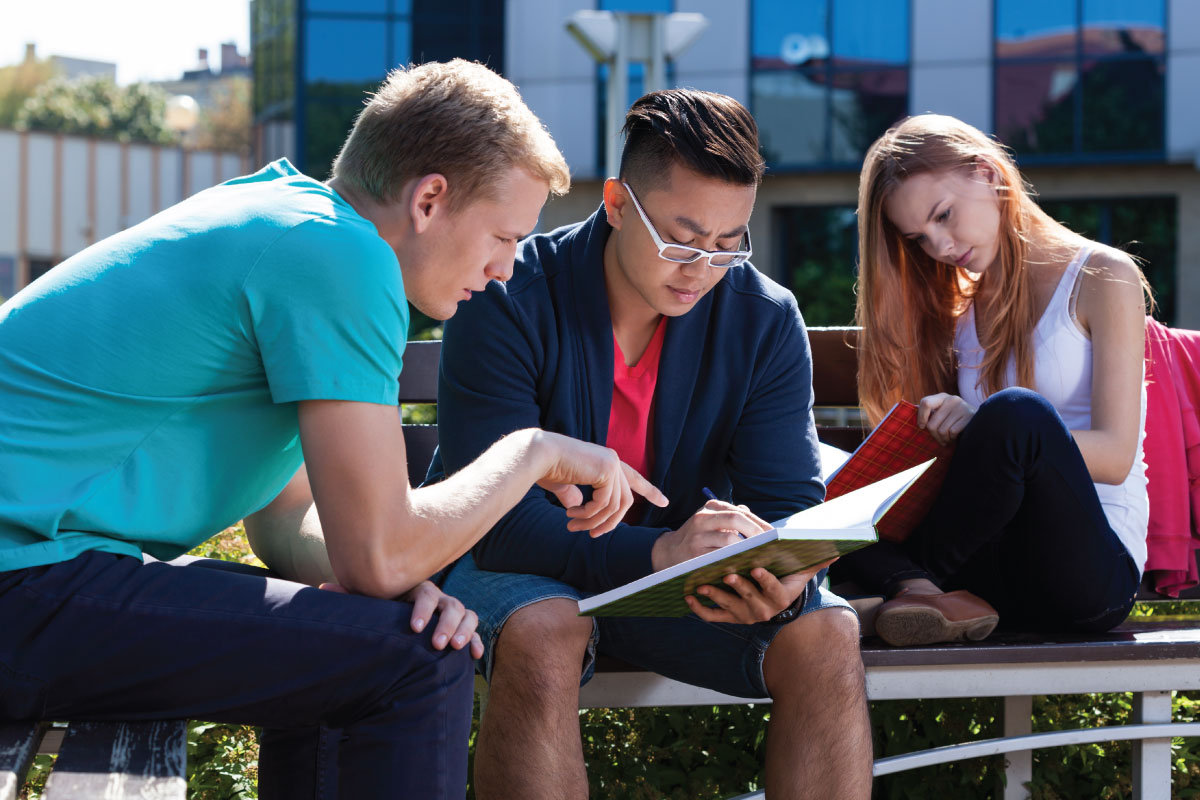 ---
KCU accepts a select number of international students to each year to our College of Osteopathic Medicine, College of Biosciences and College of Dental Medicine.
International applicants are not U.S. citizens or permanent residents and require a student visa (F-1) to study in the United States. Applicants who have obtained permanent residency in the United States will be required to show proof of valid permanent residency if recommended for admission. International students are held to the same application, admissions and matriculation requirements as all other students.
Permanent Residency Status and Temporary Visas
Applicants who are currently in pending status for permanent U.S. residency are NOT eligible for admission. Applicants who apply for permanent residency status during the KCU admission application cycle will also become ineligible for admission. Students who are in the United States in a temporary status or on a temporary visa also are NOT eligible for admission.
Canadian Applicants
Due to changes in Canadian law, students pursuing a DO degree are finding it more difficult to find residency training options in Canada, post-graduation. The Canadian Osteopathic Medical Schools Association is recommending that all students pursuing the DO degree pursue residency training program in the United States after graduation rather than returning to Canada to pursue residency training. Because these factors are out of our control at KCU, we encourage all Canadian applicants to consider very seriously whether this degree is the right option or you if you are intending to return to Canada to practice medicine.
Funding Assurance

KCU requires that incoming international students show financial proof of their ability to pay the total cost of attendance for the full duration of their selected program. Financial proof must be shown in liquid assets (see examples below) through bank statements or other official financial documents. A private student loan can only be used as part of the liquid assets for the first year of the selected program. Supporting documents must state that the loan is intended for educational purposes. However, a student may take out a private student loan for tuition and/or living expenses for the academic year on a per semester basis.
The financial documents submitted must be dated within the last 6 months of the submission date in Workday. When submitting the financial documents, please include the following: (1) the official statement with transaction history and summary; and (2) verification statement from the financial institution that includes the exchange rate total in USD and verification of account owner(s). Documents deemed insufficient will not be accepted.
Liquid Assets accepted by KCU
· Checking/Savings Accounts
· Bonds
· Mutual Funds
· Stocks
· Money Market Accounts
· Certificates of Deposit
· US Treasury Securities
· ETFs
Assets Not Accepted by KCU
· Retirement Accounts (401(k), IRA, etc.)
· Life Insurance
· Land/Real Estate
· Crypto Currency
· Art/Collectibles
Financial Sponsors
Students may only receive financial support from direct family members (parents/guardians, brothers/sisters, grandparents). All financial documents and signed sponsor certification form must be submitted through Workday no later than March 1st.
Sponsor Certification - International Student Assurance Form to be uploaded with Financial Documents in Workday.
Additionally, international students must pay their Acceptance and Matriculation Deposit and have all financial documents approved before KCU will create an I-20 document for the student or transfer a students SEVIS record from their current institution.
Cost of Attendance
The cost of attendance below is for the 2024-25 academic year.
Cost of attendance includes Tuition, housing, books and equipment and fees.
College of Osteopathic Medicine:
Doctor of Osteopathic Medicine: $372,000
College of Biosciences:
MS Biomedical Science (1-year program): $71,000 MS Biomedical Science (2-year program): $139,000
Doctorate of Psychology: $357,000
College of Dental Medicine:
Doctor of Dental Medicine: $546,000
Contact
If you have any questions, please send an email to internationaladmissions@kansascity.edu.
Financial Certification
You must provide evidence of sufficient funding to cover the entire length of the program.
You must submit a Sponsor Certification - International Student Assurance Form with all supporting bank (preferably a U.S. bank) and/or financial documentation to the KCU Office of Admissions. Please select the appropriate form for your program from the list above.
Once received, your financial documentation is subject to approval before the issuance of an I-20 form by the Admissions Office.
Eligibility Requirements
Must obtain F-1 Visa status prior to matriculation.
If your native language is not English, you must demonstrate objective competency in English by either:
successfully completing a minimum of 30 semester hours of course work from a regionally accredited college/university in the United States, or from a recognized post secondary Canadian institution that uses English as its primary language of instruction and documentation, in the last three years. Of the 30 semester hours, 15 hours must be in the sciences, six hours in non-remedial English and three hours in speech/public speaking
completing the Test of English as a Foreign Language within the past two years with a minimum score of 79 for the Internet Based Testing and a minimum score of 26 on the speaking component
Previous Attendance at Foreign Institutions
Applicants with college credit at foreign institutions, or institutions teaching in a language other than English, must submit official foreign transcripts to one of the following evaluation services as part of the admissions process:
Educational Credential Evaluators, Inc.
PO Box 514070
Milwaukee, WI 53203-3470
(414) 289-3400
Josef Silny and Associates
International Education Consultants
7101 SW 102 Avenue
Miami, FL 33171
(305) 273-1616
www.jsilny.com
World Education Services, Inc.
PO Box 745 Old Chelsea Station
New York, NY 10113-0745
(212) 966-6311
KCU will consider credit from the evaluation report only if the evaluation service has indicated the coursework taken was similar to coursework taken at an institution which is comparable to a regionally accredited U.S. college or university.