KCU is in the midst of a challenge, and it's a challenge of the best kind. Bradley Vince, a 1998 graduate of the College of Osteopathic Medicine; Kansas City businessmen Brad Bergman and Tom McDonnell; and the Jack and Glenna Wylie Charitable Foundation have created the KCU Scholar Match. The team of philanthropists are challenging the KCU community to raise $1 million for student scholarships, which they will match dollar-for-dollar. If KCU can take full advantage of the donors' generosity, it will mean annual scholarships of $10,000 each.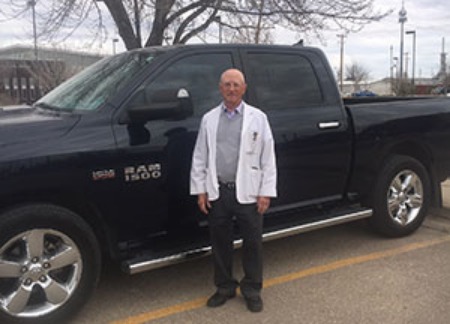 Dr. Mike Grafe (COM '68) answered the call, thinking back to his time as a medical student. Dr. Grafe, who has practiced in New Mexico for decades, helped put himself through college and the DO program by working as a bull rider at rodeos and dude ranches during the summer, and as a clerk at the colorful Capri Hotel during the school year.
"I would attend classes from 8 a.m. until 5 p.m., eat supper, nap and work the night shift at the hotel from 11 p.m. until 7 a.m.," he said. "It was hard. The students now don't need to go through that if we can help them."
Dr. Grafe also mentioned his re-connection with the KCU community at his 50th reunion in the fall as motivation to donate.
"I had been back before, but it was just so rewarding, the appreciation they showed this year," Dr. Grafe said. "The homecoming was wonderful, and I saw how much the school has progressed. That and talking to the students made an overwhelming impression."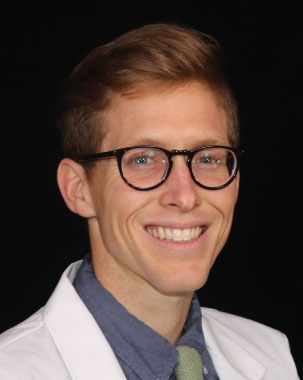 Spencer Rushton is a currently a second-year student in the DO program and the kind of student the KCU Scholar Match challenge is meant to help.
"My brother is a fourth-year student here and he loves it and I decided to apply. When I interviewed here, it was better than any of the other schools, so my wife and I came here and it has been excellent," he said.
Rushton is a current recipient of a scholarship, and the executive director of the student-run clinic.
"The scholarship is a huge help. There is a lot of stress in medical school, as everyone knows, and it is very time-consuming."
Rushton says the scholarship is part of the reason he can devote all his time to studying and clinical training. "This program takes all you've got. I am not sure I could do it if I had to work side jobs to make ends meet."
Rushton is planning to focus on emergency medicine, but he also wants to put his skills to work internationally.
"When I was living in South America, I saw people in underprivileged areas suffer unnecessarily because of inadequate medical care or facilities," he said. "Getting a great education, so I could go back and provide that health care there, is one of my lifelong goals."
You can find more information on giving to the KCU Scholar Match here.