(Kansas City, Mo. – March 30, 2020) Linda C. Niessen, DMD, MPH, MPP, a highly esteemed dental educator, consultant to industry and dedicated public health professional takes the helm this week at the Kansas City University (KCU) College of Dental Medicine, slated to open in fall 2022 on the Joplin, Missouri, campus.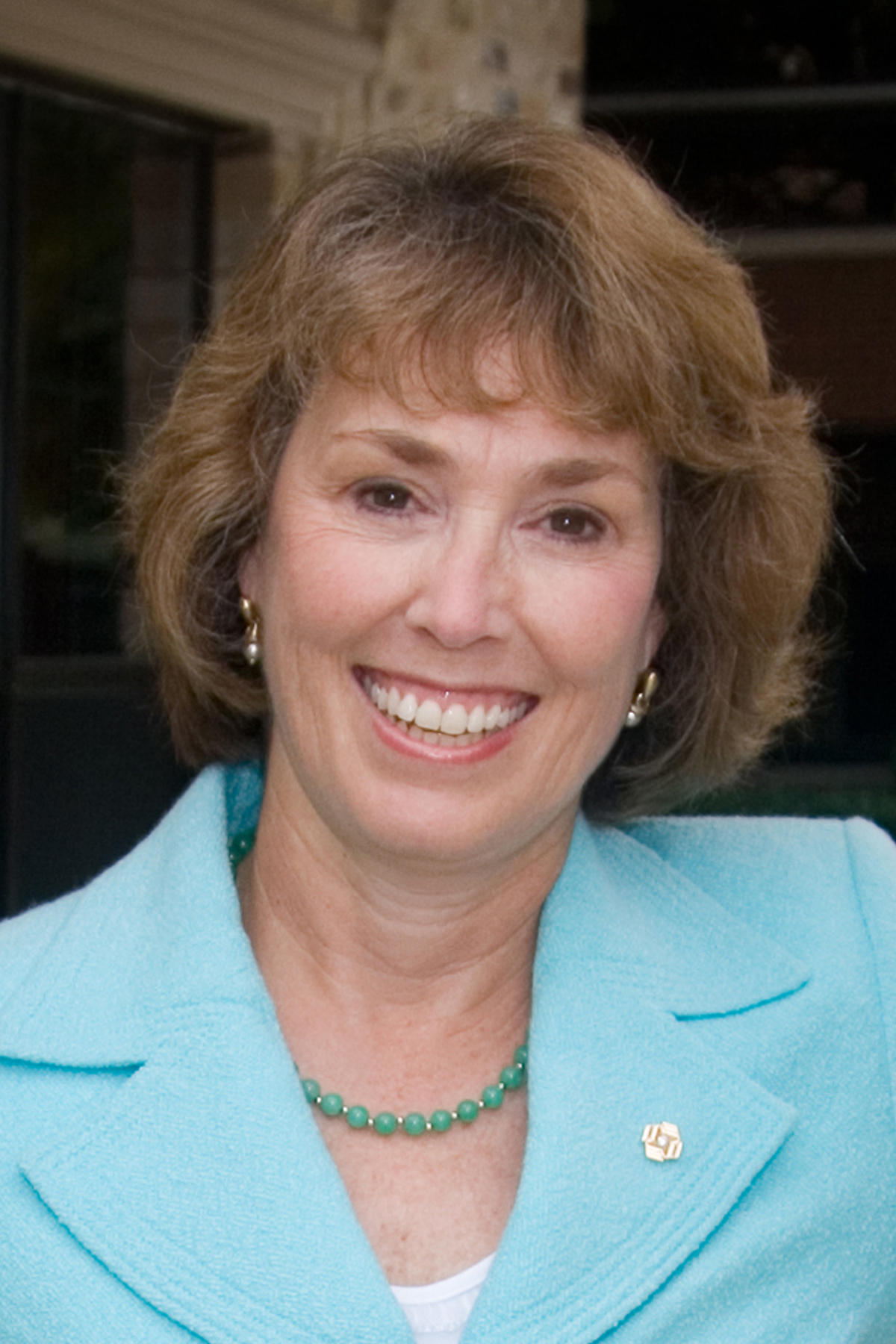 Niessen comes to KCU from Nova Southeastern University College of Dental Medicine in Fort Lauderdale, Florida, where she served as dean and professor. Prior to that, she was vice president and chief clinical officer for DENTSPLY International, an industry leader in dental manufacturing, technology and innovation. Prior to her leadership role in the dental industry, she served as professor and chair of the Department of Public Health Sciences at Baylor College of Dentistry in Dallas, Texas (now Texas A&M College of Dentistry). While at Baylor College of Dentistry, she worked with the University of North Texas College of Osteopathic Medicine where she served as co-director of the joint geriatric medicine and dental fellowship program.
"Dr. Niessen possesses a rare breadth and depth of oral health experience that bridges a number of critical disciplines, making her an outstanding choice for leading our new college of dental medicine," said Marc B. Hahn, DO, KCU president and CEO. "Her deep commitment to rural health and meeting the needs of underserved patients will help KCU make an immediate impact on the growing oral health needs of the communities surrounding Joplin," he added. "We are pleased that Linda will be leading KCU's efforts to build our new college of dental medicine and matriculate our first class of students."
In June 2019, KCU announced plans to open a College of Dental Medicine in response to the critical shortage of dentists in the four-state region of southwest Missouri, northwest Arkansas, northeast Oklahoma and southeast Kansas. All the counties within a 125-mile radius of Joplin are designated as Dental Health Professional Shortage Areas (DHPSAs) by the Health Resources & Services Administration (HRSA); currently there are only three existing dental schools in the four-state area.
"For KCU, with a successful medical school having an emphasis on rural health and improving access to primary care, the decision to commit to the development of a dental school with a community focus presented a tremendous opportunity that excited me as a public health dentist," Niessen said. "The future of health and wellness will require the integration of oral health into overall health. KCU will be at the cutting edge of innovation in interprofessional education as dental, medical and psychology students work together to broaden each other's education and improve patients' health outcomes and the community's health."
As dean, Niessen will oversee the development of all academic, research and service activities and administration of the dental college. Her primary responsibilities include direction and leadership for all program components including the oversight of the dental college's compliance with accrediting bodies; recruitment of college's faculty; development and implementation of the didactic and clinical curriculum; recruiting students; and serving as the school's primary liaison to develop partnerships with the region's oral health community.
"The support that the community of Joplin has offered KCU is unprecedented," Niessen added. "I've never seen a community as committed to a college of medicine and a college of dental medicine as Joplin." Niessen says starting the new college furthers the university's mission "of improving the well-being of the communities we serve."
Niessen's career also includes work in the public service sector as well as geriatric dentistry. She started her dental career as a lieutenant in the United States Public Health Service, Division of Indian Health, where she served as chief of the Service Unit Dental Program at the Choctaw Nation Indian Hospital in Talihina, Oklahoma. She has also held positions with the Veterans Affairs Medical Centers in Boston and Bedford, Massachusetts; Perry Point, Maryland; and Dallas, Texas, caring for veterans with medically-complex conditions.
Niessen earned her Doctor of Dental Medicine (DMD) degree from the Harvard School of Dental Medicine. She also holds a Master of Public Policy (MPP) degree from the John F. Kennedy School of Government at Harvard University, a Master of Public Health (MPH) degree from the Harvard School of Public Health and a Certificate of Residency in Dental Public Health from the Harvard School of Dental Medicine.
She has received numerous awards including the American Student Dental Association Paragon Award, Jack Hein Award for Public Service from the American Association of Dental Research, and Choctaw Nation Award of Honor for Outstanding Service to Choctaw People from the Choctaw Nation of Oklahoma. Throughout the course of her distinguished career, Niessen has contributed to the field of dental medicine as author of published papers, lectures, workshops and keynote speeches and a textbook, Geriatric Dentistry: Aging and Oral Health.
Throughout her career, she has been active professionally, having served as president of numerous dental organizations, including the American Association of Women Dentists, American Association of Public Health Dentistry, American Board of Dental Public Health, Dallas County Dental Society and American Academy of Esthetic Dentistry. Currently, she serves as chair of the American Dental Association's (ADA) Council on Dental Education and Licensure, the body that oversees ADA policy on dental education and licensure issues.
Niessen says she expects to feel at home in Joplin, as she has close ties to the Midwest. Her husband, John Lonergan, is a physician and native of Kansas. They have two sons: one who is an oral and maxillofacial surgeon on the faculty at the University of Missouri-Kansas City; the other who is an ear, nose and throat surgeon in practice in Palo Alto, California.
Contacts:
Joplin:
Haley Reardon, Manager of Marketing and Communications, hreardon@kansascity.edu
Kansas City:
Elizabeth Alex, Senior Director of Public Relations and Community Outreach, ealex@kansascity.edu
###
About Kansas City University
Kansas City University, founded in 1916, is a regionally accredited, not-for-profit private health sciences university with a College of Osteopathic Medicine and a College of Biosciences. The College of Osteopathic Medicine is the eighth largest medical school in the nation and the leading producer of physicians for the State of Missouri. KCU opened a second medical school campus in Joplin, Mo. in 2017 to help address the growing need for physicians in the region's rural communities. The University offers numerous graduate degrees to include a doctoral program in clinical psychology started in 2017 to meet the growing demand for behavioral health providers in the region. Groundbreaking for a College of Dental Medicine in Joplin, Mo., will take place late 2020.