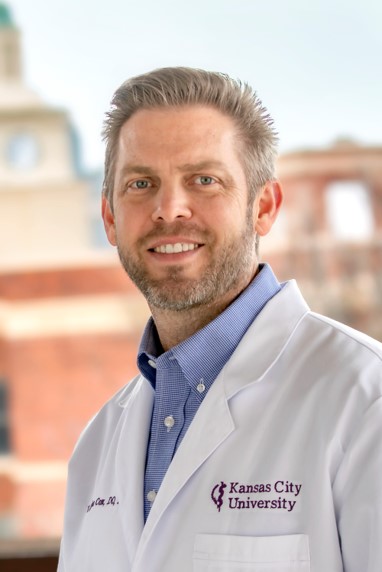 Kansas City Business Journal recently named W. Joshua Cox, DO, Kansas City University (KCU) executive dean and vice provost for medical affairs among its prestigious designation of 20 to Know in Health Care. Cox received the honor in recognition of his leadership at KCU.
Cox earned his doctor of osteopathic medicine from KCU in 2000 and began his career as a family practice physician for the U.S. Army. He joined KCU in 2006 as a faculty member and has since served in a number of roles including professor of Family Medicine, chair of Primary Care, associate dean for Clinical Education, College of Medicine campus dean for Kansas, and most recently as interim executive dean and vice provost for Medical Affairs.
"Dr. Cox embodies KCU's mission, vision, and core values," said Marc B. Hahn, KCU president and CEO. "His outstanding leadership and unwavering commitment to our students and their success has profoundly impacted the University and the communities we serve. His academic expertise, guidance, and collaboration with our clinical faculty has further positioned KCU as a leader in educating our future osteopathic physicians."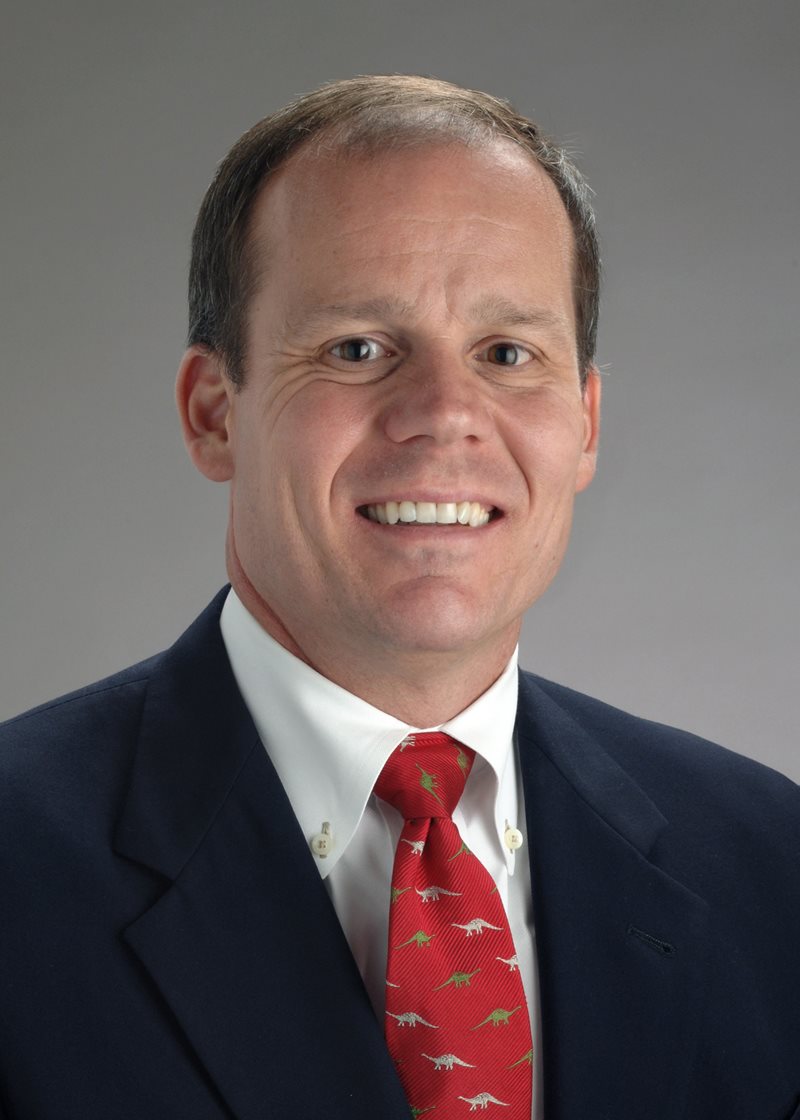 Joseph McGuirk, DO, a 1990 alumnus of KCU was also recognized as one of the 20 To Know in Health Care. He joined The University of Kansas Cancer Center (KUCC) as medical director, blood and marrow transplant program in 2007. He currently serves as division director for hematologic malignancies and cellular therapeutics and holds the endowed Schutte-Speas Professorship in Hematology-Oncology. Prior to his position at KU Cancer Center, Dr. McGuirk served as the associate director for allogeneic bone marrow and stem cell transplantation at Yale University's Cancer Center where he spearheaded the transplantation procedure between haploidentical-mismatch related donors.
Congratulations, Dr. Cox and Dr. McGuirk!