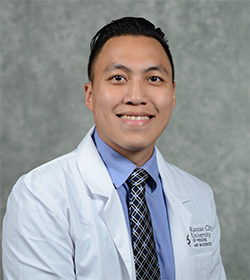 From barely completing high school, to commencement at Kansas City University, Joe Li's journey to becoming a doctor is a lesson in resilience and perseverance.
Joe grew up as the middle child and only son of a mother who immigrated from Hong Kong.
For much of his childhood, Joe's mother was a single mom who worked hard to give her children the American Dream, but nothing was easy.
His family struggled to make ends meet in Brooklyn, NY. At times, his mother couldn't pay rent, and the family faced eviction.
Joe attended John Dewy High, a low-resourced school in a low-income neighborhood, where nearly 40% of his classmates failed to graduate.
During his high school years, Joe skipped classes, believing work in a fast-food restaurant or a donut shop was a better course of action to help himself and his family.
When school administrators called home to report his absence, Joe made sure to erase the voice message while his mom was working in a sewing factory. "My mother never knew I was so far behind," he remembers.
A guidance counselor and a teacher recognized Joe's potential, and kept encouraging him. Something made Joe listen. "In the end, I decided I didn't want to disappoint my family," he said. "I didn't want to waste my chances." Joe persevered, and made up his missed courses at night school, summer school and independent studies, then graduated high school on time in the class of 2008.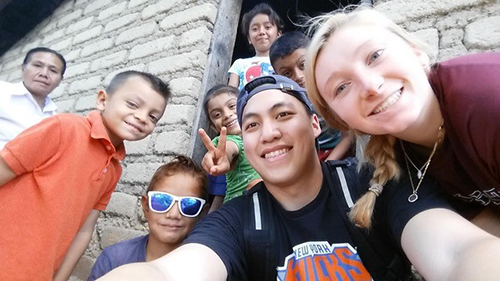 After his semi-miraculous rally to graduate from high school, Joe was confident he could tackle college.
After completing his undergraduate degree, Joe took a job with a community-based organization serving new and undocumented immigrant teenagers, providing health education and implementing programs to improve adolescent development.
There, he discovered he has a heart for the underserved - especially kids. Kids who came from backgrounds similar to his.
Joe fell in love with the work and proceeded to get a master's in public health where he then took his skills to work with New York Department of Health, overseeing community and faith-based hospitals to ensure service delivery in housing, HIV/AIDS prevention, and faith-based initiative among others.
Joe realized he wanted to be more involved with individualized care for people as a physician, but he needed a stronger background in science, so he got a master's in biomedical science and began his journey to medicine.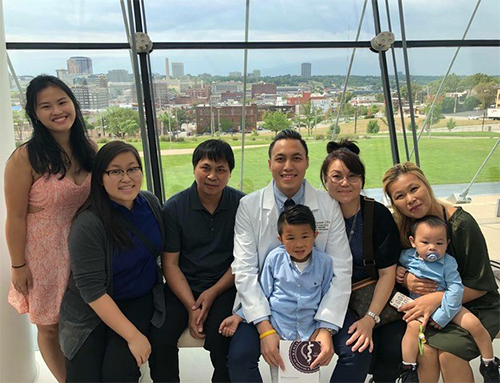 In 2018, Joe arrived at Kansas City University (KCU) College of Medicine, where he hoped to channel his previous challenges into serving and advocating for changes in underserved communities.
He will be the first to say that medical school was tough, especially in the midst of the COVID-19 pandemic.
From 2020-2022, Joe and almost all of his immediate family members suffered from serious COVID-19 infections. Many of them were hospitalized.
His maternal grandfather died due to COVID.
His fraternal grandfather died after a physical assault during the rise of Asian hate crimes, committed by people who blamed Asians for COVID-19 virus.
In the midst of those difficult days, Joe relied on his KCU community and never lost sight of his dream.
"I was determined to become a physician who values personal, preventable care, and I wanted to be on the frontlines of future pandemics and medical emergencies that arise," he said.
During his time at KCU, Joe got involved on campus and became an ardent volunteer. He led volunteering efforts with Kansas City Community Kitchen, coordinated volunteers for free physical screenings at Della Lamb Community Center and invested time serving as a wellness coach with a student in Scoula Vita Nuova Charter School.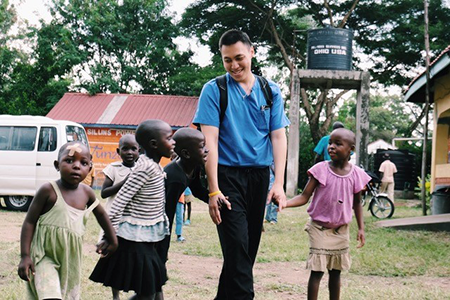 He held national student positions in the American College of Osteopathic Family Physicians. He also joined the KCU Global Health Outreach program, traveling to serve patients in Kenya. Additionally, Joe won a national Excellence in Public Health Award that recognizes medical students who make a significant contribution to public health.
This is all just the start of what promises to be a bright career in health care.
On May 7, 2022, Joe Li will be conferred the title of doctor of osteopathic medicine. He will return to New York, where he will enter ISMMS Mount Sinai, ranked as one of the top hospitals in the world, as a resident in family medicine.
Joe plans to practice in neighborhoods like the one in Brooklyn where he grew up.
His mom, whom Joe calls his hero will be there to watch him walk across the stage, along with his sisters, their families, and many of his friends from his high school; all proud of what Joe has accomplished.
For anyone who questions their own resolve or strength, Joe is a humble role model, and advises others to accept help, and then give back.
"You're never alone and I wouldn't be here without so many people, he smiled. "We're part of a larger community, so being kind shouldn't be hard."