Kansas City University of Medicine and Biosciences (KCU) students officially entered the college of medicine class of 2018 with a white coating ceremony July 28, 2018 at Kauffmann Center for the Performing Arts. The white coating ceremony symbolizes entry in to the practice of medicine and emphasizes the values of compassion and achievement needed to become successful osteopathic physicians.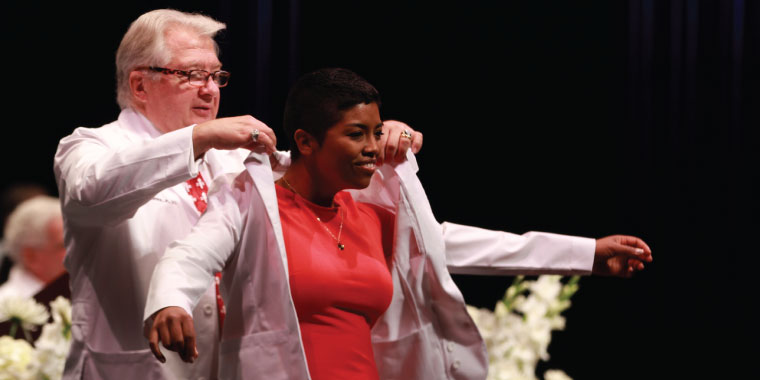 The 270 first-year students received a white coat on stage in front of an auditorium full of family and friends. They were welcomed to the stage by a host of KCU leadership members, faculty, alumni, students, and President-Elect of the Missouri State Medical Association James DiRenna, Jr., DO.
The ceremony included encouragement from Kameelah Rahmaan-Russell, DO, a graduate of the class of 2014. Rahmaan-Russell was once a high school dropout and a single mother whose hard work and belief in herself led her to graduate from KCU and go on to become a psychiatrist. She reminded students to be patient with themselves, be supportive of their classmates and remember why they are in medical school.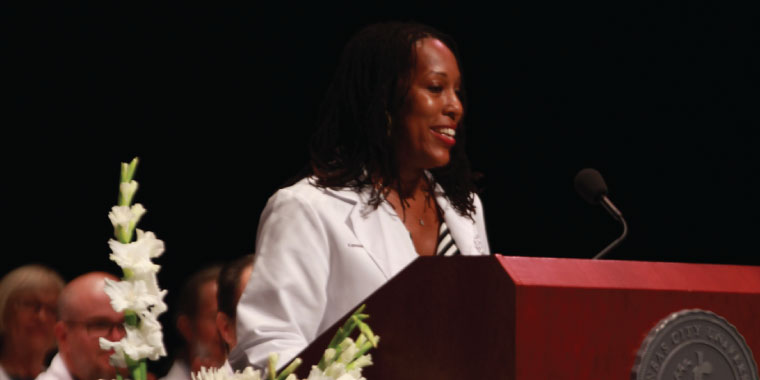 "I want to remind you that the white coat you will receive today marks the beginning of a wonderful journey. Wear it with pride, you earned it. But also remember to wear it with humility. You now have a great responsibility to the life and wellbeing of others."
The ceremony concluded with students taking the osteopathic oath promising loyalty, honor and respect to their patients and the profession.
"Today is a culmination of years of hard work. I'm super excited, a little nervous, but mostly excited," said student doctor Obiajulu Ozumba. "I'm looking forward to the experience and the journey. I'm going to enjoy it all."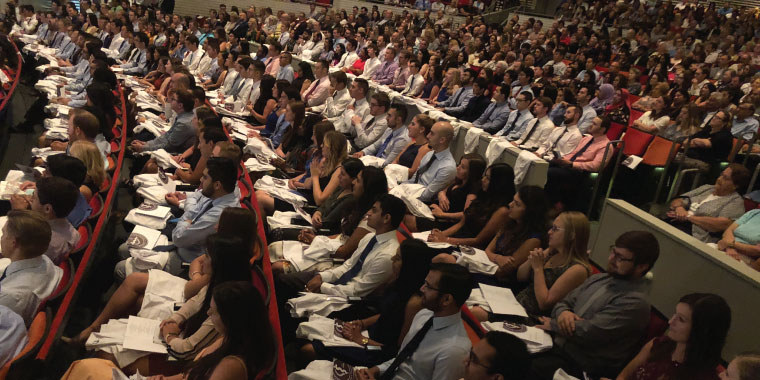 To watch the entire ceremony visit https://youtu.be/eFCtWG3Nvec