Dear KCU Faculty, Staff and Students,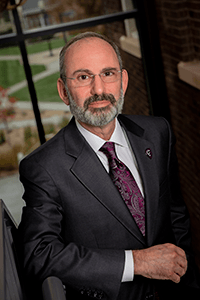 KCU is assisting the KCMO and Joplin Health Departments, the Missouri National Guard and our clinical partners in efforts to administer COVID-19 vaccines. Our faculty and students have volunteered to augment these vaccinator workforces in order to live our mission of improving the well-being of the communities we serve and protect our campuses.
The health departments and our partners control the logistics for these vaccination efforts based upon state allocations. Kansas City University is not determining who receives vaccinations or when.
Some of our students, faculty and staff were vaccinated within the past three weeks as part of this effort and to protect them as they join the vaccinator and testing workforce. Over time, we may have the ability to provide vaccinations for the remainder of our faculty, staff and students. However, if you have the opportunity to be vaccinated by your physician or nearby clinic, we strongly encourage you to do so.
We must all be patient and understand the ambiguities in the overall system for delivering these vaccines to our communities. KCU is doing the best we can to be a resource and a workforce to our health departments and clinical partners to assist in stopping the spread of COVID-19. Timely updates will be provided as we receive more information about vaccine availability and tier status.
Thank you for your continued hard work and efforts on behalf of protecting our campuses and our communities. Please continue to practice the health and safety guidelines of wearing a mask, maintaining physical distance from others and washing your hands. The light on the horizon continues to shine brighter each day. We will continue to provide updates as information becomes available.
Yours Truly,




Marc B. Hahn, DO
President and Chief Executive Officer
---
---