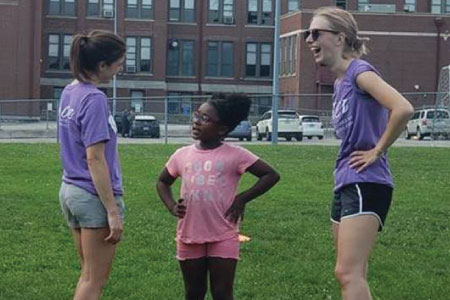 Kansas City University students, faculty and staff set out across the Kansas City and Joplin communities volunteering in KCU's annual tradition of WE CARE DAY; a highlight of orientation week in the college of osteopathic medicine.
In Kansas City, more than 270 student doctors, faculty and staff worked with 13 community partners. In Joplin, some 162 students joined in to support 15 service organizations.
Students volunteered for projects such as sorting and packaging food donations for the community food bank, clearing brush and planting flowers as well as doing hands-on projects with middle school children in KCU's community garden and giving kids the chance to encounter robotic patients the campus simulation center.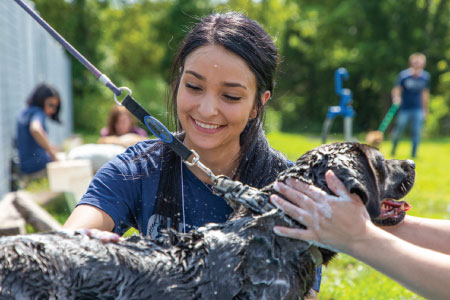 "WE CARE DAY helped me see the different ways the community has invested in its members by taking care of them," said Shauna Northup, who spent her day at the United Way of Southwest Missouri and Southeast Kansas. "People are making a difference; they are not just in their own bubble."
KCU's mission is improving the lives of the communities we serve. WE CARE DAY starts off the students' medical school careers by putting that mission at the forefront.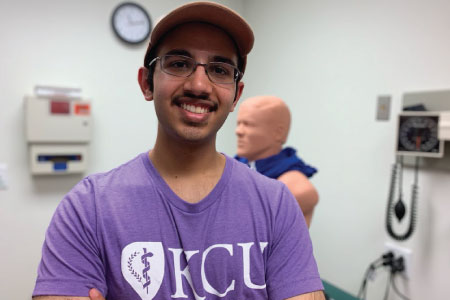 "For this week, the first two days are about getting accustomed to the school, but to have this day, WE CARE DAY, it's a reminder of why I want to become a doctor – serving the community," said Thajus Prasad, a first-year student from California.
WE CARE DAY is not only an opportunity to get to know the communities where students will be living and studying, but also to begin building bonds with their fellow 2023 classmates who will be part of the rigorous but exciting journey through medical school over the next four years.
You can view news coverage of KCU's WE CARE DAY by clicking the following links.