COVID-19 Response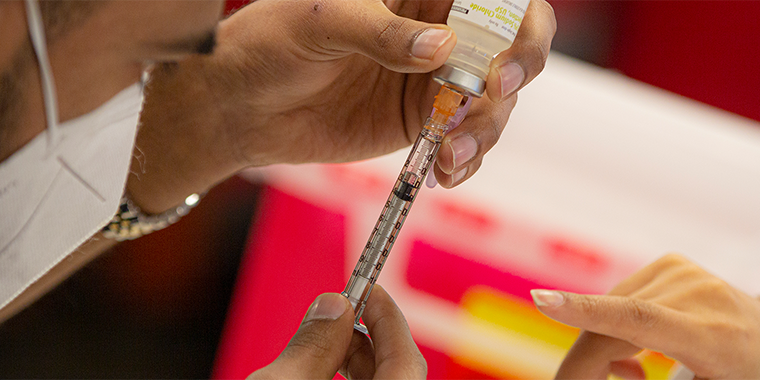 The health and safety of our campus communities continue to be a top priority here at KCU. The university's Health and Safety Committee leads the efforts in mitigating risks associated with COVID-19, and provides this website as a consolidated resource for information about the university's response to the COVID-19 pandemic.
---
Current University Status


8/02/22
Mask Guidance:
Masks are required in all lab and clinical activities.

Masks are encouraged in all other settings when distancing is not possible.

We will continue to monitor COVID-19 Community Impact Levels and cases on our campuses and adjust our protocols accordingly.
We strongly encourage our campus community to also observe these additional precautions:
Please plan to carry a mask with you when you're on campus.

Minimize your time unmasked when around other people.

Schedule meetings and gatherings in rooms large enough to accommodate social distancing.

Consider wearing a mask while indoors in off-campus settings.

Remain up-to-date with COVID-19 vaccines and boosters.

Stay home and avoid contact with others if you are sick.

Keep a supply of at-home COVID tests on hand in your home. You may order up to eight free tests here.
If you have tested positive for COVD-19 regardless of vaccination status:
You can find Community-Based Testing Sites in your area using the link here.
The libraries at each campus have a limited supply of rapid antigen tests that you can sign out.

Supplies are limited so we ask that you use this resource only if you have not been successful with any of the above testing options.