COVID-19 Response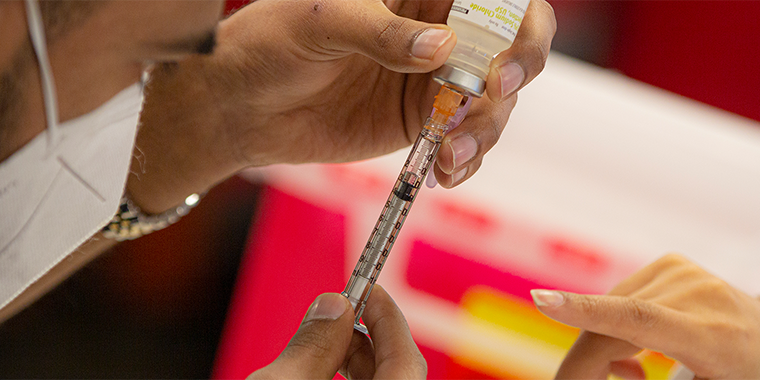 The health and safety of our campus communities continue to be a top priority here at KCU. The university's Health and Safety Committee leads the efforts in mitigating risks associated with COVID-19, and provides this website as a consolidated resource for information about the university's response to the COVID-19 pandemic.
---
Mask Guidance:
Anyone who wants to wear a mask in addition to the events listed above should feel encouraged to do so.

We will continue to track the number of positive cases on campus and impact in our surrounding communities and use that information to adjust policies as necessary.

Get tested if you have symptoms.

If you test positive to COVID-19 or suspect that you may have COVID-19 and are awaiting the results of a COVID-19 test, please observe the latest Quarantine and Isolation guidelines from the CDC.

Please complete the KCU COVID Intake Form if you test positive.
You can find Community-Based Testing Sites in your area using the link here.

Please be mindful that individuals will be at varying degrees of comfort.

Vaccinations and Boosters

Now is the time to get your COVID booster if you are eligible to do so.

If it has been more than 5 months since you completed your two-dose primary series of Moderna or Pfizer vaccine, please consider getting a booster.

COVID-19 vaccines are safe, effective, and free. Get answers to frequently asked questions and bust myths about vaccines.
The best way of preventing disruptions to your academic journey due to complications of a COVID-19 infection is to get and remain up to date on COVID-19 vaccinations and boosters.