Student Research Opportunities
Imagine conducting research that you're passionate about while in school. Through KCU's Biosciences program that dream becomes a reality. Our faculty advisors and mentors work hard to pair you with the right researcher and facility.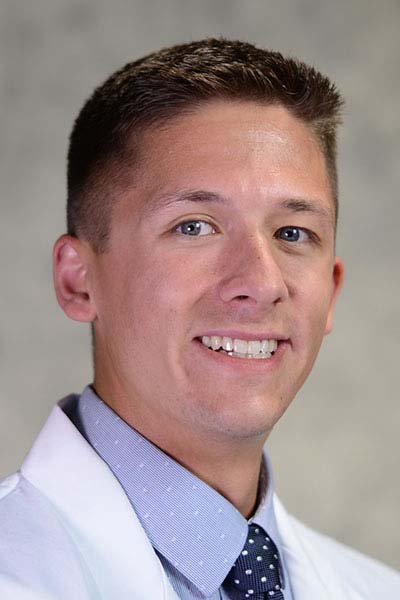 "Regardless if you have a future in research or clinical medicine, research experience will benefit you long-term. It helps you develop your critical thinking skills and troubleshoot problems."
Joshua Beckler, KCU Biomedical Sciences graduate and College of Osteopathic Medicine student
Joshua conducted research with Dr. Robert White, Dean of College of Biosciences, Professor of Molecular Biology and Medical Genetics, on a novel therapy to treat Duchenne Muscular Dystrophy.
KCU's faculty are actively engaged in a variety of research projects, currently most prominently in molecular and cellular biology. Faculty are currently conducting research on neurodegenerative diseases, including finding causes and cures for diseases such as Alzheimer's Disease and Amyotrophic Lateral Sclerosis (ALS).
At KCU, there are student opportunities to work with faculty on hematology research developing new treatments for iron overloading disease and leukemia or research the causes of cardiovascular disease, specifically treatment for the heart diseases associated with muscular dystrophy. Other faculty research includes gene therapy for Duchenne muscular dystrophy and anatomical research based on the field of biomechanics.
KCU partners with leading research organizations in Kansas City, increasing your chances of conducting original research that interests you. Our partnerships with Children's Mercy Hospital and MRI Global open the door to cutting edge research but also to building relationships with esteemed scientists and organizations. Our partnership with Frontiers: University of Kansas Clinical and Translational Science Institute is another great opportunity.
Currently, our students are assisting with research at MRI Global and Likarda, a Biotech company. Students are assisting with research on cancer at MRI Global and on Type 1 diabetes at Likarda. KCU is always working on adding more partnerships to expand your research opportunities.