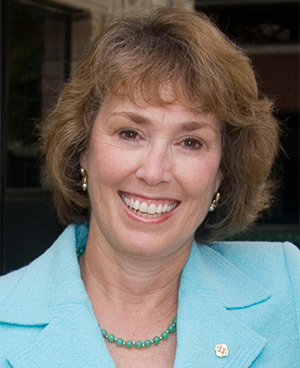 Linda C. Niessen DMD, MPH, MPP
Founding Dean, Vice Provost for Oral Health Affairs, Professor
Background

Dr. Linda Niessen serves as Vice Provost for Oral Health Affairs for Kansas City University (KCU) and Founding Dean and Professor for the KCU College of Dental Medicine in Joplin, Missouri. Kansas City University has a College of Osteopathic Medicine in Kansas City and Joplin, MO and College of Biosciences. The KCU College of Dental Medicine expects to enroll its first class of students in August 2023 pending receipt of initial accreditation from the Commission on Dental Accreditation.
Dr. Niessen is a diplomate of the American Board of Dental Public Health and the American Board of Special Care Dentistry. Dr. Niessen started her career as a Commissioned Officer in the US Public Health Service working with the Choctaw Nation of Oklahoma at the Talihina Indian Hospital, in Talihina, Oklahoma. Her academic career includes serving as a clinician caring for medically complex and geriatric patients at several VA Medical Centers. While a faculty member at the Baylor College of Dentistry, (now Texas A&M College of Dentistry), she served as the news anchor for weekly dental news segment, "Dental Health Check" on WFAA-TV (Dallas's ABC affiliate) for 15 years, providing oral health news for consumers. She also served as Professor and Dean for Nova Southeastern University College of Dental Medicine in Fort Lauderdale, FL.
Dr. Niessen has served as president of the Dallas County Dental Society, American Association of Women Dentists, American Association of Public Health Dentistry, American Board of Dental Public Health, Friends of the National Institute of Dental and Craniofacial Research, and the American Academy of Esthetic Dentistry. She has served as a member of Advisory Councils for the National Institute of Dental and Craniofacial Research and the US Department of Health and Human Services, Health Resources and Services Administration. She previously served as Vice President and Chief Clinical Officer for DENTSPLY International (now DentsplySirona), where she oversaw the global clinical education and professional relations activities for the dental manufacturing company.

Dr. Niessen received her Bachelor's degree in Chemistry (Phi Beta Kappa) from the University of New Mexico. She received her dental degree (DMD cum laude), her Masters in Public Health degree (MPH) and her Masters in Public Policy degree (MPP), all from Harvard University. Her passion lies in identifying programs, models and partnerships that improve the oral health of the public, whether through education, research, reimbursement, new technologies and/or community service programs.
Interests and Specialties
Aging and Oral Health

Oral Disease Patterns in Rural Populations

Dental Public Health

Preventive Oral Health Care Issues