Preceptors & Adjunct Faculty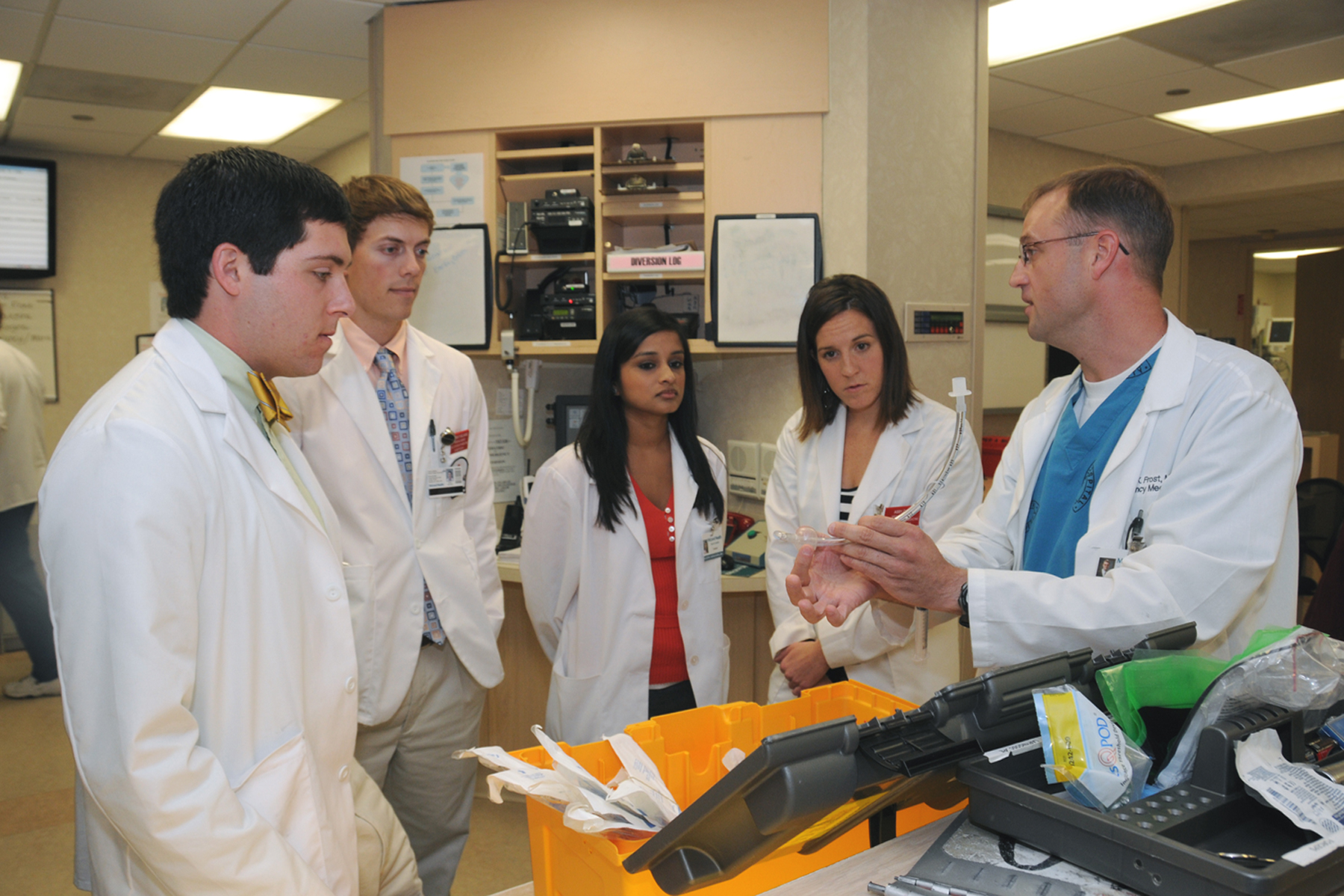 ---
KCU Clinical Education is committed to providing medical students with high-quality clinical experiences. Throughout the University's history, strong and valued partnerships have been established with highly regarded physicians, hospitals and clinic systems all across the nation.
Adjunct Clinical Faculty
KCU is committed to recognizing and rewarding preceptors with an appropriate and meaningful Adjunct Faculty Rank. In accordance with the University's mission, the Rank and Promotion Committee Guidelines have been specifically constructed to provide preceptors a method of obtaining an appointment. It is our obligation not only to document the qualifications and skills of our Adjunct Clinical Faculty, but also to provide the educational support and development essential to the delivery of a quality curriculum.
Preceptors demonstrating an interest in training KCU-COM students are reviewed for eligibility and granted a courtesy appointment as Adjunct Clinical Instructor with the opportunity to apply for a higher rank. This process includes submitting an KCU Adjunct Clinical Faculty Application and providing supporting documentation based on the criteria for the rank requested.
Once a complete application and required documentation are received, the applicant's information is reviewed by the appropriate KCU Department Chair and evaluated by the Rank and Promotion Committee (RAP). A recommendation of rank is made to the Executive Dean of the College of Osteopathic Medicine for final approval. Adjunct Clinical Faculty renewals are then evaluated at regular intervals. Preceptors approved for a higher rank receive the following benefits:
Subscription to Clinical Key
Formal letter and certificate confirming the rank awarded and dates of the appointment
We hope you take advantage of this opportunity at KCU and thank you for taking the lead in educating our students. If you would like more information about becoming a preceptor, please contact:
Clinical Education: 816-654-7330 - clinicaleducation@kcumb.edu
Continuing Medical Education (CME) Credits
KCU recognizes preceptors commit considerable time and energy to the education of our students. Preceptor CME credits are provided as outlined below.
It is our intent to account and acknowledge the time and effort invested by preceptors to provide our students with high-quality clinical experiences. We want to do everything we can to assist you. If you would like more information about Preceptor CME or need verification, please contact:
Clinical Education: 816-654-7330 – clinicaleducation@kcumb.edu