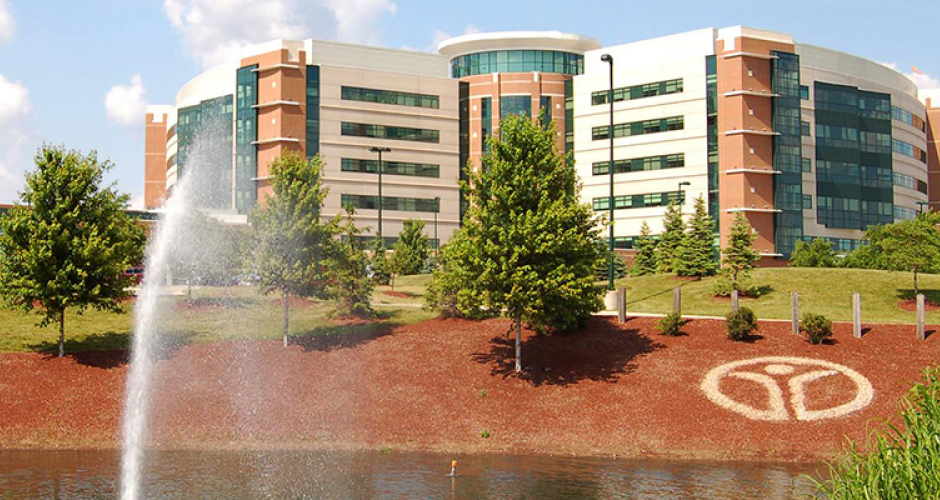 ---
Core Site assignments are for year three only. Clerkship placement during year four is based solely on the site's availability and approval. Students must follow the scheduling protocols outlined by the location and the Clinical Education Guidelines.
Reid Health includes a 217-bed hospital on the main campus and numerous satellite locations in the region serving Eastern Indiana and Western Ohio. The service area is home to about 280,000 people and includes six Indiana and two Ohio counties. Reid launched a new Osteopathic Family Medicine Program in July 2015 offering three years of intensive, hands-on training in both hospital and clinic environments. This residency is ACGME accredited and in the process of obtaining the Osteopathic Recognition designation.
Site Focus
School Affiliations
Indiana University School of Medicine
Marian University's College of Osteopathic Medicine
KCU College of Osteopathic Medicine
Hospital Statistics
Total Beds - 242
Admissions - 11,439
ER Visits - 41,071
Outpatient Visits - 267,819
Trauma Center - Yes, Level III
Third-Year Clerkships
Behavioral Health (4 weeks) - Inpatient/Outpatient
Child and Adolescent Health (4 weeks) - Inpatient/Outpatient
Family Medicine (4 weeks) - Inpatient/Outpatient
Internal Medicine (8 weeks) - Inpatient/Outpatient
Women's Health (4 weeks) - Inpatient/Outpatient
Surgery (8 weeks) - Inpatient/Outpatient
This site schedules clinical experiences in one month increments.
Third-Year Selectives
These are clinical experiences completed in addition to the third-year core clerkships. The student may have some ability to choose from a list of available selective clerkships. The Core Site determines the selective clerkships available based on the resources at the Core Site. If applicable, selective opportunities will be communicated to students at the core site's discretion after the match.

Selective clerkship opportunities are not available away from the Core Site during the third year. Exceptions to this policy may occur for students officially enrolled in the Military and Global Health Tracks or completing third-year selective(s) away from the Core Site as part of the Specialty Track requirements.
Residency Information
Resources & Benefits
Facility Resources: Students have access to computers, internet, lounge, medical library, medical records, phones and printers while on duty at the hospital
Meal Benefits: Provided while on duty at the hospital
Visiting Student Housing: Free housing available for visiting (non-core) fourth-year students
Duties & Opportunities
Student Duties: Students are required to participate in weekly rounds, night call and weekend rounds as assigned
Didactic Opportunities: Students are required to participate in didactics on Friday afternoons from 12:30-4:30 pm
OMT/OPP Opportunities: Students may participate in OMT/OPP skills development during family medicine clerkships
Unique Site Characteristics
Curriculum Vitae (CV) required
Background check and drug screen required annually
BLS and ACLS certifications must be current
Global Track and Military Track Students must communicate third-year clerkship obligations to site as soon as the Clerkship Match Process is finalized
N95 Mask Fit is required as requested
Orientation is provided prior to the first clerkship
Physical Exam required annually
TB screening required annually (only two-step skin test or blood test accepted)
Once the Clerkship Site Match is finalized for your class, KCU Clinical Education will notify students when contacting clerkship sites directly is permitted.
Contact Information
Contact Clinical Education
Site Contact: Tiffany Ridge / Chelsea Mathena
Medical Education Manager: Tiffany Ridge
Director of Medical Education: Donald Smith, MD
Additions or changes to this site's information may occur at any time - information last updated 2023-09-18