July 8, 2022 - Kansas City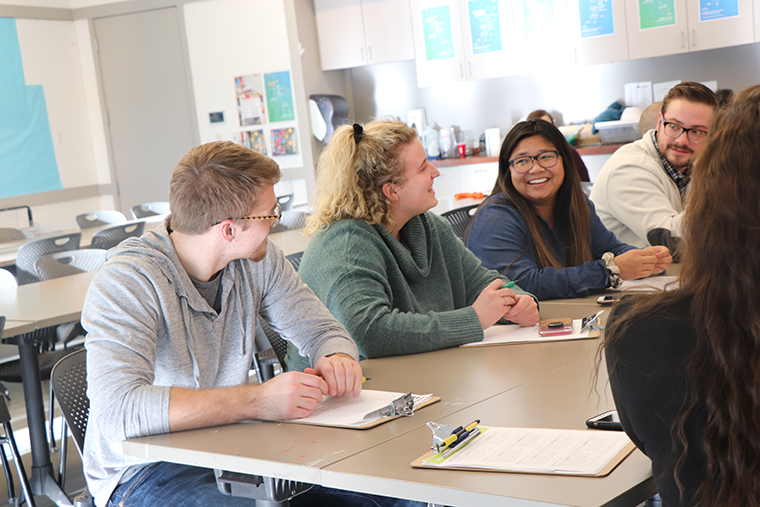 ---
Dear PsyD Class of 2027.
Congratulations on your acceptance to KCU's Clinical Psychology program! We are excited to welcome you to campus for your orientation activities on Friday, July 8.
Orientation is designed to provide you with important information and opportunities to interact with faculty, your new classmates, and the other PsyD students. All activities are required. When you arrive on July 8, please check-in at the Administration Building no later than 8:30 a.m. A member of the Admissions team will be available to greet you upon arrival. If you do not check-in by the required time, you risk losing your seat in the class. Parking is available in Lot E, accessible at Independence Avenue and Woodland Avenue. Please pull up to the guard shack for access to the parking lot.
On July 8, you will be taking your ID badge photo; smart casual attire is recommended. Breakfast and lunch will be provided. If you have any dietary restrictions please complete this form: https://kcumb.wufoo.com/forms/z8lwzyk0ptc2om/. The orientation schedule is attached to this email as is a campus map.
Classes start on Monday, July 11. Your course schedule, booklist, and other important information can be found on the PsyD Matriculation page: https://www.kansascity.edu/admissions/matriculation/psyd.
On July 21st and 22nd, incoming PsyD students will participate in the THRIVE program alongside the medical students. The THRIVE program will take place over a 3-year period, and will be built around two foundational components; curriculum and connections. The curriculum will include the resiliency training itself. The connections will include co-curricular activities, advising/coaching, data analytics, supporting services and emphasis on inclusivity as part of a holistic, enterprise-wide learning enhancement program. The objective of the program is to help students build resilience and decrease burnout throughout the entirety of their healthcare careers. More communication will be forthcoming.
As a part of the College of Biosciences (COB), students in the Clinical Psychology program will participate in COB orientation activities on Thursday, July 28, and in the WE CARE Community Service Day on Friday, July 29. These two days of programming are required and will provide you with an opportunity to become acquainted with fellow KCU students in the Biomedical Sciences program as well as a chance to serve the greater Kansas City community. More details about the College of Biosciences orientation will be made available in the coming weeks.
A Pinning Ceremony and PsyD Master's Graduation will take place in the beginning of August in KCU's Academic Center. This is a special occasion in which you are officially recognized as a PsyD graduate student. You are encouraged to invite your family to witness this important event. The Office of University Events will announce the date and share additional information with you in the coming weeks.
If you have questions, please feel free to contact Student Services at stuservices@kansascity.edu or 816-654-7210. We look forward to seeing you on July 8!
Sincerely,
KCU PsyD Team