Technology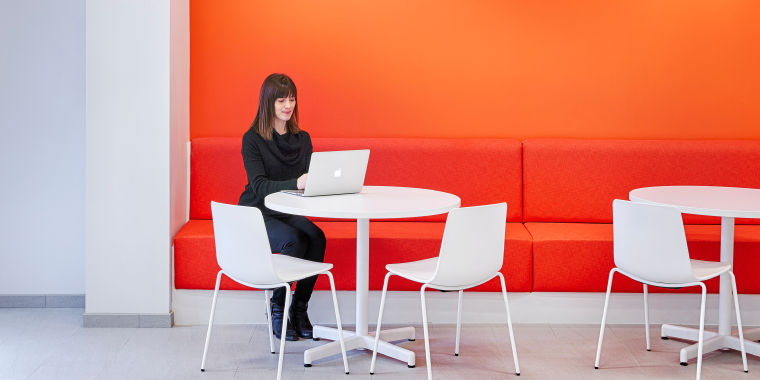 ---
KCU's vision is to become the most student focused health sciences university in the nation, and student technology at KCU is no exception.
Integrated video conferencing is available in most KCU classrooms which allows our students to virtually connect to other campuses, classrooms, and presenters located anywhere in the world.
Lecture capture technology is utilized to record most teaching and learning sessions, which makes reviewing material a breeze after class.
Wireless presentation software allows students to project their laptops, iPads or smartphones to the big screen without even leaving their seat.
Dedicated student study spaces around campus are equipped with desktop computers, projectors, wireless projection, desktop power outlets and more.
KCU's D'Angelo Library (KC) and Dawson Library (Joplin) offer technology to support student life outside of the classroom. Send a fax, make copies, scan documents, or print today's notes all from one convenient location.
An iPad for every student is just one way KCU facilitates 21st century learning. In order for our students to be successful now and in the future, quick and easy access to academic and real-world resources is critical. For this reason, all KCU students are provided with an Apple iPad during orientation week to make accessing information faster and easier than ever before.