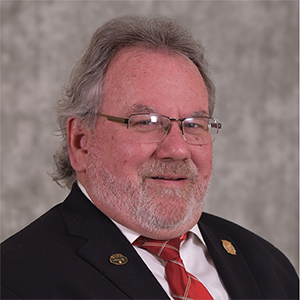 American Association of Colleges of Osteopathic Medicine (AACOM) recently announced Kenneth Heiles, DO, associate dean of graduate medical education for KCU-Joplin, as the inaugural Chair of the Assembly of Council Leaders. Heiles brings extensive leadership experience to the newly created position. As chair for a two-year term, he will serve as the point of contact between the Assembly of Council Leaders and AACOM president and CEO Robert A. Cain, DO, as well as other AACOM executive leadership team members.
The AACOM Council Leaders group consists of chairs and staff liaisons from 14 AACOM councils, the Assembly of Osteopathic Graduate Medical Educators, the National Academy of Osteopathic Medical Educators and the Society of Osteopathic Medical Educations. These groups cover a wide spectrum of interests and initiatives that make up the osteopathic medical education community.
"We created this role to foster greater connection and inclusivity among our councils and to establish council representation on the AACOM Board," explained Cain. "I envisioned the Assembly of Council Leaders chairperson to be someone dedicated to elevating our council's influential work in osteopathic medical education, and I can think of no one better than Kenneth Heiles to assume this new position. This role creates an exciting new direction within our organization and is critical to helping AACOM fulfill its mission to support all our member colleges and students."
In addition to acting as a point of contact for AACOM executive leadership, Heiles will attend select AACOM Board of Deans meetings and retreats, serve on the planning team for the organization's annual conference, facilitate meetings, and guide the development of an operating plan for the Assembly of Council Leaders.
"I am honored to accept this new role and to represent my fellow council leaders," said Heiles. "I look forward to promoting the incredible work being done across all our councils and to serving as the voice of the Assembly of Council Leaders to AACOM. Over the next two years, I hope to better integrate the expertise of our councils throughout the organization as we work together to advance osteopathic medical education."