Redlining. Stigma. Systemic racism. How do these three terms relate to becoming a physician?
For Benjamin Grin, MD, assistant professor of Primary Care, knowing the definition of those terms and how they impact the underserved can make all the difference; for the health of patients and for the skills of future doctors.
That's why Grin created a new lecture series at Kansas City University (KCU), for first- and second-year medical students.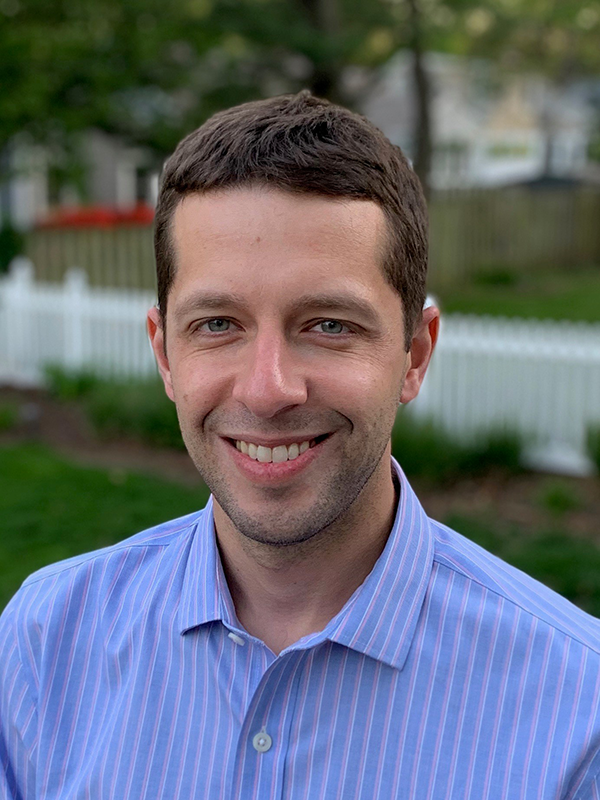 As part of Grin's role at KCU, he practices primary care and HIV medicine at KC CARE Health Center, a community health center located in Kansas City, Mo. Here he works closely with peer educators and community health workers, many of whom have personally struggled with the same challenges his patients face. The list of individuals who lack access to care is long and varied, including people living with HIV, substance use disorders, poverty, systemic racism, homophobia/transphobia and lack of access to care.
Working with peers and community health workers aligns precisely with KCU's mission and vision for interprofessional health care, utilizing a team approach that includes physicians, nurses, and mental health practitioners.
"Community health workers have been instrumental in helping me learn to consider complex social factors so that I can provide holistic, empathetic care to all patients," said Grin. "As a new educator at KCU, I wanted to bring these perspectives into the classroom to help our 1st- and 2nd-year medical students become better physicians."
During the 2021-22 academic year, Grin's series included lectures, Q & A panels on living with HIV/AIDS and caring for patients with substance use disorders, caring for LGBTQIA patients and social determinants of health. Peer educators and community health care workers shared personal accounts of the barriers they face accessing testing and treatment and hostile attitudes one can experience when seeking access to gender-affirming health care. They also share the fear and pain of receiving an HIV diagnosis and the social implications of the diagnosis.
"The stigma is worse than the disease," mentioned one peer-educator who shared his story. As a result, patients are often afraid, embarrassed or ashamed to seek care.
"Because of stigma, many people avoid getting tested for HIV, "said Grin. "Even after diagnosis many will avoid seeking treatment. It is a similar situation for patients with substance use disorder. By hearing from peer educators who themselves are living with HIV or those have struggled with addiction, our future physicians can learn to be empathetic and non-judgmental to ultimately fight this stigma and provide the highest quality care."
As part of the series, students heard from Rex Archer, MD, KCU director of Population and Public Health, the former director of the Kansas City Health Department, and nationally-known expert in public health.
With the goal of fighting systemic racism in order to provide good care to all patients, Grin and Archer taught the history of redlining, racism and inequality. They teach their medical students to understand how racist housing policies can result in segregated communities. For example, within black, brown and underserved communities, unequal access to healthy foods, safe places to exercise, jobs, high-quality education, and health care will more negatively impact the health, wellness and even lifespans than more affluent zip codes, which are often within close proximity to each other.
"Without an understanding of the social determinants of health, physicians may have a tendency to recommend solutions to patients that are not realistic", Grin notes. "For example, for a patient struggling with obesity who lives in a food desert where there is no accessible grocery store and no safe place to exercise, it is unfair to tell that patient 'why don't you just eat healthy and exercise more?' The solutions to these problems are not easy or obvious, but as a first step physicians need to learn to consider social context in making recommendations."
Response to the lecture series has been overwhelmingly positive. Many of those who reviewed the lectures expressed a desire to learn and do more.
Grin hopes his KCU medical students will not only broaden their knowledge, but become advocates for policy changes that will address some of these inequities preventing patients from living their best and healthiest lives.