Improving the well-being of the communities we serve is KCU's mission, not just locally but around the globe.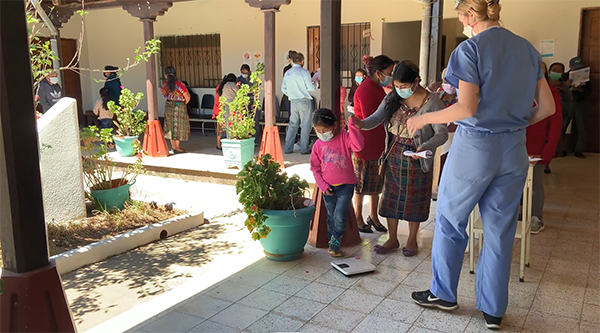 For the first time since the onset of the COVID-19 pandemic, a team of 40 third- and fourth-year medical students led by Gautam Desai, DO, professor and chair of Primary Care for KCU College of Osteopathic Medicine continued a 20-plus-year tradition of traveling to Guatemala to deliver care to more than 1000 patients. Most had not seen a physician in years.
During the 16-day trip, KCU's Global Health Outreach team provided health-care services, including osteopathic manipulative therapy, joint injections, and medications free of charge to all patients, many who lacked access to medical resources or could not afford to see a physician.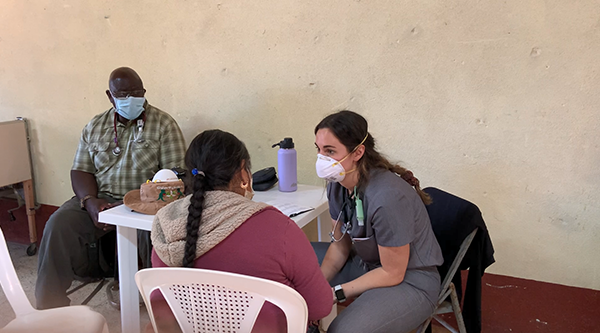 "Providing care to those in need develops deep levels of empathy in our students and they often return demonstrating more kindness toward their patients here in the United States," said Desai.
KCU-Joplin Student Dr. Blair Freed described the experience as gratifying to be able to make a difference while at the same time learning to rely on basic skills.
"It's different because we don't have the same resources we would have in the United States," Freed said. "Patients coming into the emergency room or primary care clinic would get a smattering of tests and a full diagnostic workup. Here, we don't have those kinds of resources. We have to rely on our knowledge and what we can visually see."
KCU led one of the first groups of medical students to resume global outreach programs since the pandemic prevented international travel two years ago. The next trip is scheduled to take place in Kenya in the fall of 2022.