Carlton Abner, DNP, has joined Kansas City University as associate provost of Campus Health and Wellness, with the goal of elevating and strengthening the overall culture of health and wellness at KCU. In this newly established role, Dr. Abner will be responsible for developing and executing comprehensive wellness strategies throughout the University, including those impacting emotional, mental, physical, financial, spiritual and social health.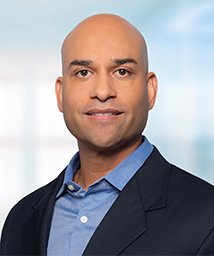 "Dr. Abner truly brings an energy and expertise around wellness — particularly right now as we face many stressors related to COVID-19, including the shift from remote scenarios back to in-person working and learning," said Edward R. O'Connor, PhD, executive vice president for Academic, Research and Student Affairs, provost and chief academic officer. "We look forward to his contributions to help guide KCU during these challenging times and well beyond."
Dr. Abner comes to KCU with more than 25 years of health care and leadership experience. Previously, he served as dean and lead faculty for the Veterans Affairs Innovative Technology Advancement Lab at Cerner in Kansas City, Missouri. He continues to serve as a Lieutenant Colonel and Chief Nursing Executive in the Kansas Air National Guard. Through his military experience, he has led teams in multiple countries, facilitating and leading health care delivery in a range of settings.
Dr. Abner foresees using his program management experience to partner with leaders and departments across KCU's campuses to develop innovative programming addressing core principles of health and wellness.
"We establish a philosophy and a culture of wellness, versus just doing wellness activities," explained Dr. Abner. "That means we dialogue and jointly develop approaches that address the underlying barriers to personal wellness, and we generate lasting solutions. We must do more than reduce stress or improve coping. We have to have real discussions about the underlying causes and be brave and compassionate enough to investigate real change."
Dr. Abner earned a Doctorate of Nursing Practice from San Francisco University, a Master of Health Administration from Trident University International and a Bachelor of Science in Nursing from the University of Central Missouri in Warrensburg.