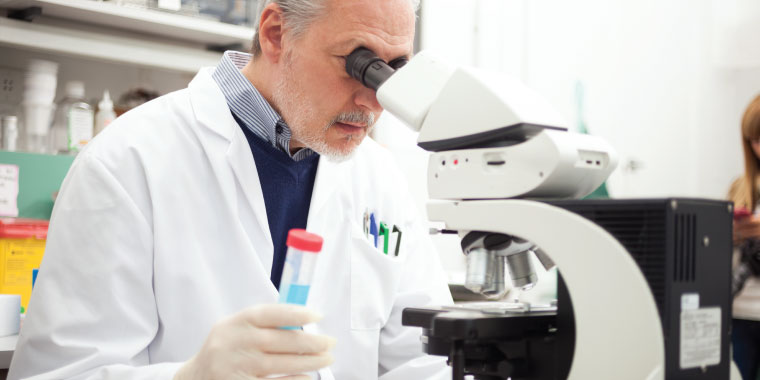 ---
Register for CITI
Before conducting research, you must register or log on to the Collaborative Institutional Training Initiative (CITI) website and complete the required courses. You must reach a combined score of 80 percent or higher in order to pass the course.
New users must register:
If you have not yet registered, you must first create an account on citiprogram.org.
When registering, select 'Kansas City University of Medicine and Biosciences' from the list of participating institutions.
As part of your new user registration, you can select courses at this time.
If you already have an account:
Go to citiprogram.org and log in to your account. If you have forgotten your username or password, contact the Research Compliance Office at 816-654-7602.
Add a course. On the Main Menu page, click the link: "Add a course or update your learner groups".
You will be taken to the Select Curriculum page. Refer to the CITI Training Manual for a guide on how to answer the five questions based on the course you need to take. A few examples are listed below the required courses. However, additional courses might be required based on the type of research.
Repeat for each course you need. (Exception: multiple animal courses can be added at the same time.)
Guide to answering questions when selecting required courses
Biomedical Investigators
Question 1: Biomedical Investigators
Question 6: Biomedical Responsible Conduct of Research
Question 7: Conflicts of Interest
Social & Behavioral Research
Question 1: Social & Behavioral Research
Question 6: Social & Behavioral Responsible Conduct of Research
Question 7: Conflicts of Interest
Data or Specimens Research
Question 1: Data or Specimens Only
Question 7: Conflicts of Interest
Biosafety Training - Basic
Question 5: Lab Student Researchers (for students)
Question 5: Principal Investigators (for the PI, CO-PI or research assistant)
Question 7: Conflicts of Interest
Working with Mice in Research - Basic
Question 3: Working with the IACUC
Question 3: I work with Mice. Family: Muridae Cricetidae
Question 5: Animal Biosafety
Question 7: Conflicts of Interest
Other Courses, if applicable, and required by the IRB based on the research type:
Health Information Privacy and Security (HIPS) - Information for Investigators
Family Educational Rights and Privacy Act (FERPA)
Not Human Subject Research:
No Training Required
Not Research according to 45 CFR 46
No Training Required
IBC Basic Required Courses
Principal Investigator / CO-PIs/ Other Staff or Non-Student Key Personnel:

Principal Investigators Course

Conflict of Interest Course

Students:

Student Researchers Course

Conflict of Interest Course
Other Courses, if applicable, and required by the IBC based on the research type:
Principal Investigator / CO-PIs/ Other Staff or Non-Student Key Personnel:

Animal Biosafety

Shipping and Transport of Regulated Biological Material

Biosafety Complete Training

Students:

NIH Recombinant DNA Guidelines

Animal Biosafety
IACUC Basic Required Courses:
Principal Investigator / CO-PIs/ Other Staff or Non-Student Key Personnel:

Working with the IACUC/Investigators, Staff and Students

Animal Biosafety

Working With Animals In Biomedical Research

Conflicts of Interest

Students:

Working With Animals In Biomedical Research

Conflicts of Interest

Animal Biosafety
Other Courses, if applicable, and required by the IACUC based on the research type:
Principal Investigator / CO-PIs/ Other Staff or Non-Student Key Personnel:

Aseptic Surgery

Reducing Pain and Distress in Laboratory Mice and Rats

Working With Zebrafish (Danio rerio) in Research Settings

Working with Mice in Research

Students:

Reducing Pain and Distress in Laboratory Mice and Rats

Working With Zebrafish (Danio rerio) in Research Settings

Working with Mice in Research