Dr. Hahn was a contributing writer for a USA Today special insert on Osteopathic Medicine. The editorial piece was included in the Wednesday, March 24, 2021, issue of USA Today in 15 major markets across the country. The article is available in Issuu (see pgs. 6-7 for Dr. Hahn's article) and online, as well as reprinted in its entirety below.
---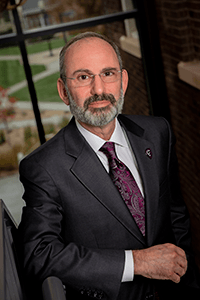 The merits of the community-based model of osteopathic medical education have been on full display recently during the worst public health crisis in modern history.
In the United States, colleges of osteopathic medicine have long trained medical students through a philosophy of holistic patient care and a strong commitment to service. With faculty and students already embedded into the healthcare systems of their local communities, we have been able to enter quickly into the COVID-19 testing and vaccination workforce, addressing population health needs on an impressive scale.
At Kansas City University (KCU), this community-based educational model allowed us to turn on a dime, immediately training first- and second-year medical students on both our Kansas City and Joplin, Missouri, campuses, and seamlessly transitioning them to augment the vaccinator workforce through established partnerships in the region.
In just five weeks, KCU trained nearly 400 medical students, who were mobilized to numerous critical locations to vaccinate nearly 10,000 Missourians. We anticipate our students and faculty will likely vaccinate more than 100,000 Missourians in the next three months.
Where they're needed
Community-based medical education places faculty and students who provide medical care into locally relevant areas where care is needed most. It teaches medical students to understand specific needs of patients in their unique environments, and in a more personal and complete way. Medical care is then delivered by taking into account the social, economic, political, and psychological factors that impact determinants of health.
Indeed, the SARS-CoV 2 (COVID-19) pandemic has exposed cracks in a health system weakened by a lack of commitment to public health, which is the necessary underpinning of good medical care. These deficiencies are forcing a reckoning about how both healthcare and the medical education system that supports it must continue to evolve to meet the needs of our patients.
The model of medical education, introduced over a century ago, educates medical students primarily in large teaching hospitals. However, most patient care takes place in ambulatory community-based settings.
In the osteopathic model, a significant amount of medical student education takes place in those community settings, thus assuring a more holistic focus on the prevention of disease, the maintenance of health, the reduction in the impact of social and environmental factors on disease, and a clear understanding of specific issues in population health.
The frontlines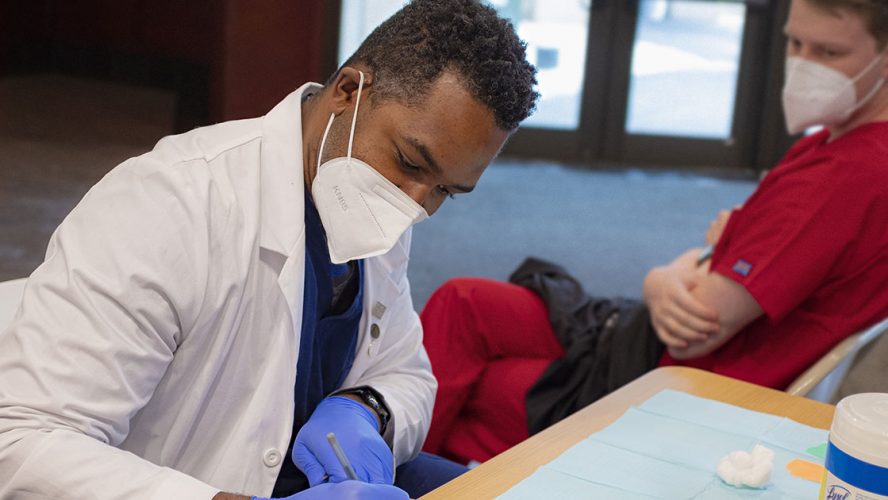 Many colleges of osteopathic medicine across the country are now taking a leadership role in the battle against COVID-19 by capitalizing on their model of community-based education. Osteopathic medical students (even those in their first or second year of training), with oversight from their physician faculty, are serving on the frontline as vaccinators to increase the number of doses of vaccine being administered.
With greater attention on the commitment to population health, disease prevention, and community care witnessed during this pandemic, there has been an increased interest among students wanting to become physicians, especially osteopathic physicians. Applications to allopathic (M.D.-granting) medical schools are up 18 percent, osteopathic (D.O.-granting) medical schools nationally are seeing a 19 percent jump, and Kansas City University is experiencing an increase of over 25 percent.
Whether during a pandemic or in support of our nation's ongoing efforts to improve the health and well-being of our citizens, choosing to educate physicians using a community-based model will help promote a healthcare system that is engaged, socially responsive, flexible, and able to act quickly to meet unique and changing population health needs.