(KANSAS CITY, Mo. – Dec. 8, 2021) -- More meaningful data is now available for measuring primary care impact from our country's MD and DO medical schools, focusing on numbers of graduates who five to seven years following completion of their training are practicing direct patient care in primary care fields. Previous assessment relied on counting those entering primary care residency training — many of whom may never enter the primary care workforce. According to this detailed assessment, Kansas City University (KCU) ranks 9th in impact for the nation, with 40.5 percent of physician graduates practicing direct patient care in primary care fields.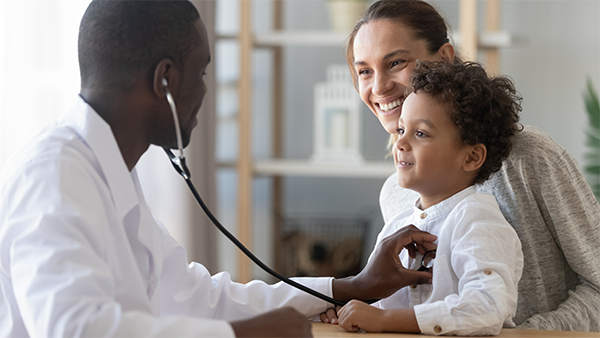 A recent scientific article published in the Journal of the American Medical Association (JAMA) Health Forum highlights this critical shift in data source and methodology, which was derived from a collaborative study between the Robert Graham Center of the American Academy of Family Physicians (AAFP) and the Fitzhugh Mullan Institute at George Washington University. The study's measure of primary care impact drew on objective data using the American Medical Association Masterfile training history data and practice geography.
"We are extremely pleased with these efforts to more accurately capture true primary care impact from our nation's medical schools," said Marc B. Hahn, DO, president and CEO of KCU. "We've long known of our College of Osteopathic Medicine's strong standing as a leader in contributing to the primary care workforce, and we appreciate the authors identifying the full contributions of many schools that were largely hidden in past non-scientific surveys. Everyone from students interested in entering medicine to elected officials will now have a much truer picture of the difference individual medical schools are making in addressing the growing demand for primary care physicians and improving the health of our region and nation."
The study's authors focused their effort on U.S. News and World Report's overall "Best Medical Schools: Primary Care" category largely because of the ongoing erosion of the primary care physician workforce and because of some schools' specific social missions. The American Association of Medical Colleges projects a shortfall of between 17,800 and 48,000 primary care physicians by 2034.
A large body of research has shown regular access to primary care to have the greatest overall impact on the health of our populations, including lowering rates of general morbidity and mortality, infant mortality and mortality from specific conditions, such as heart disease and stroke; and decreasing medical costs.
The results of the study are also responsible for the addition of three other new medical school rankings by U.S. News: Student Diversity; Graduates Practicing in Medically Underserved Areas; and Graduates Practicing in Rural Areas, as well as changing the source data and weight within the publication's global "Best Medical Schools for Primary Care" ranking. Thirty percent of that score is now based on graduates practicing primary care after residency training, rather than on those who are just entering primary care training.
With more than 10,000 physician alumni practicing throughout the country and around the world, KCU has distinguished itself as a national leader in the education and training of osteopathic physicians. This new ranking aligns with KCU's mission of "improving the well-being of the communities we serve" and its emphasis on increasing access to health care where it's needed most.
###
About Kansas City University
Kansas City University, founded in 1916, is a fully accredited, private not-for-profit health sciences university with Colleges of Osteopathic Medicine, Biosciences and a developing College of Dental Medicine. The College of Osteopathic Medicine is the eighth largest medical school in the nation, the ninth most impactful medical school in primary care for the nation, the tenth most affordable of private medical colleges, and the leading producer of physicians for the State of Missouri. The College of Osteopathic Medicine has two sites strategically located on the University's campuses in Kansas City and Joplin, Missouri, to address the growing needs of both urban and rural populations. The University offers multiple graduate degrees: a doctor of osteopathic medicine; a doctor of psychology in clinical psychology; a master of arts in bioethics; a master of science in biomedical sciences; a master of business administration in partnership with Rockhurst University; a new master of public health in partnership with the University of Nebraska Medical Center; and plans to seat the first doctor of dental medicine students in 2023.