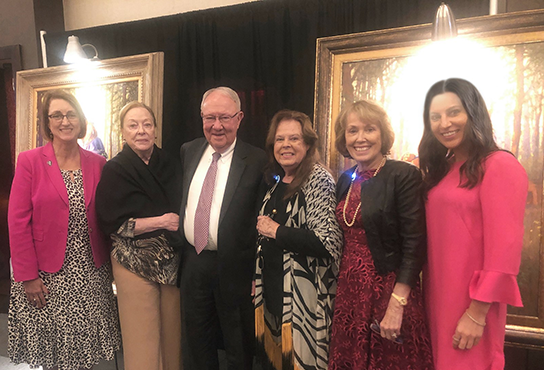 Breast Cancer Foundation of the Ozarks (BCFO) recently honored Chief Glenna Wallace during their 9th Annual Pink Ribbon Gala, a fundraiser to provide help and hope to Southwest Missouri families facing breast cancer. Wallace, a two-time breast cancer survivor, serves as chief of the Eastern Shawnee Tribe of Oklahoma in Ottawa County, Oklahoma, as well as a member of the KCU Board of Trustees. Elected in 2006, she has notoriety as the tribe's first-ever female chief. Under her leadership, the Eastern Shawnee Tribe has experienced transformational change which has resulted in exponential economic growth and expanded education opportunities for tribal members.
Chief Wallace credits her upbringing and the hardship her family endured as fundamental in developing the tenacity that helped her beat cancer, and more recently, a frightening battle with COVID-19. Growing up, her family moved often in search of seasonal work. She and her siblings were expected to work alongside their parents so they could contribute to the family income. Despite living in such extreme poverty, Chief Wallace says the family was close. While their material possessions were sparse, they had a rich heritage, an exceptional work ethic, and a deep love and respect for one another.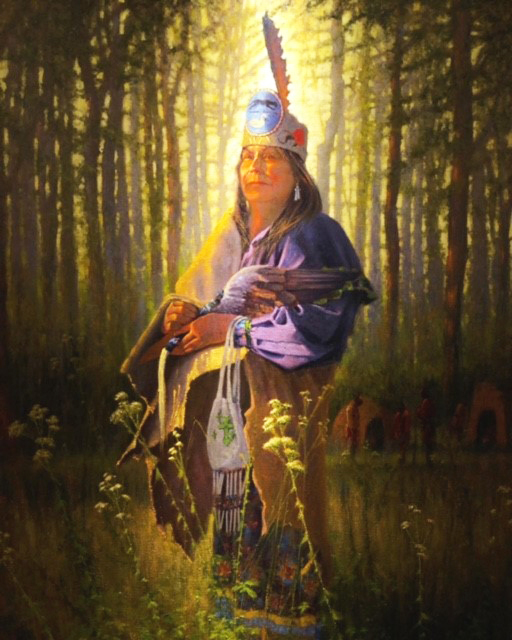 Wallace became the first female in her family to graduate high school and earn not one, but two post-graduate degrees. Prior to assuming her current role as chief, she worked at Crowder College in Neosho, Missouri, for nearly 40 years where she served as an instructor, department chair, division chair, director of travel, and interim academic dean. During her tenure, she taught more than 25,000 students and traveled to more than 70 countries.
After Chief Wallace's keynote address, BCFO presented her with a stunning original portrait by her friend and award-winning artist Doug Hall who creates Eastern Woodland Indian paintings.
The Joplin Globe ran a photo of the Pink Ribbon Gala on Nov. 1, 2021.