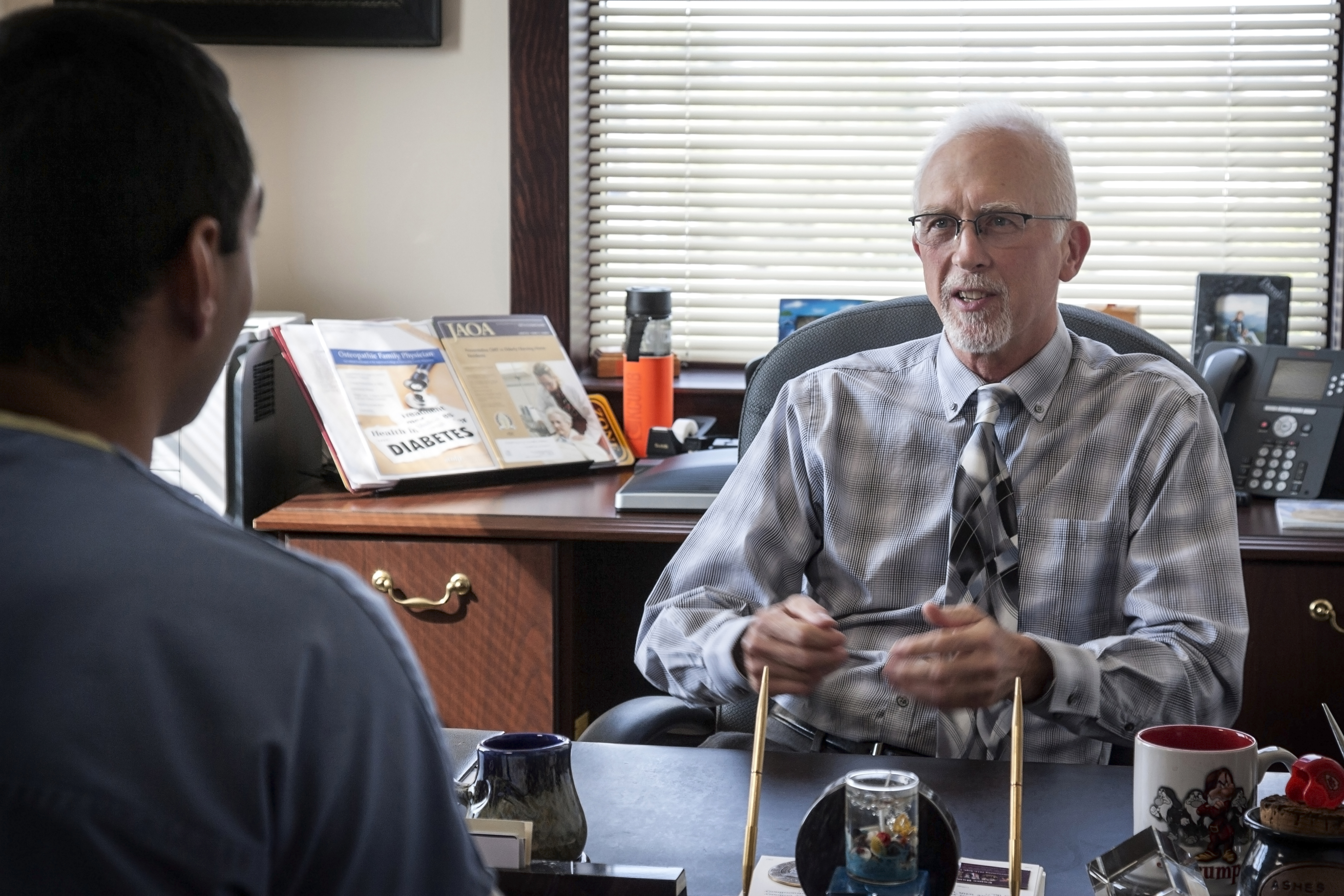 ---
As a KCU student, you may seek medical services for acute care or short-term treatment at any of our affiliate locations. Student health services, through an on-site clinic, are not provided or contracted by KCU. However, KCU students may seek health care through a group of off-campus, endorsed clinical providers who have affiliations with the University.
We encourage all KCU students to establish a health care home with a primary care provider. Frequently, being an established patient enhances how quickly you can be seen. If you require chronic care or need to be seen during off-hours, please contact your own provider.
Students need to present their insurance card when seeing any health care provider. All expenses for health services are the responsibility of the student.
A NOTE ABOUT COVID-19
Please remember that if you have been diagnosed with COVID-19, have had possible exposure, or are experiencing symptoms related to COVID-19, KCU's notification protocol is to contact Score 1 for Health first. Please call 1-877-425-0251 to report your situation.
Kansas City Clinical Partners
Though clinical faculty may intermittently be at these locations, they cannot provide continuity of care for our students.
Samuel U. Rodgers Health Center (for COVID-related care)
816-474-4920
825 Euclid Ave.
Kansas City, MO 64124
KC CARE clinic (OMM available)
816-753-5144
3515 Broadway
Kansas City, MO 64111
Vibrant Health (Behavior Health, Dental Care, Medical Care, Pediatrics, Pharmacy, Women's Health)
913-342-2552
21 N 12 street
Kansas City, KS 66102
Goppert-Trinity Family Care (Goppert Family Medicine resident clinic, OMM available)
(816) 276-7600
6675 Holmes Road, Suite 360
Kansas City, MO 64131
Community Practices
Most have urgent care or walk-in/same day appointments available.
Kansas City Internal Medicine
(816) 943-0706
Various locations throughout city
St. Luke's Internal Medicine
816-932-3100
4321 Washington St., Suite 3000
Kansas City, MO 64111
Meritas Health
Various phone numbers depending on location and specialty.
Various locations, mostly north of the Missouri River.
HCA Midwest Health
Go to mymidwestphysician.com to find available providers.
Access Family Care (for COVID-related care)
417-782-6200
520 S. Maiden Lane
Joplin, MO 64081
Freeman Urgent Care
417-347-2273
1130 E 32nd St.
Joplin, MO 64804
Mercy Convenient Care
417-623-2207
1717 S Rangeline Rd.
Joplin, MO 64804
HCA Midwest Health
Go to mymidwestphysician.com to find available providers.
For assistance booking an appointment or finding a specialist, contact:
Freeman Physician Finder, 417-347-3767
Mercy Physician Finder, 844-672-9362