Research Symposium - March 20, 2019
Oral Presentation Winner
Andrew Dang, COM Anatomy Fellow
"Impact of Congestive Heart Failure on Short-Term In-Hospital Outcomes for Patients with Acute Traumatic Brain Injury"
First Place In Poster Presentation
James Yang, OMS III
"Vascular Defects in Doxorubicin Treated Mouse Hearts: Focus on Capillaries"
Second Place In Poster Presentation - Tie
Cameron Hanson, OMS II
"The Impact of Chronic Obstructive Pulmonary Disease and Hospital Teaching Status on Mortality, Cost, and Length of Stay in Elective Total Hip Arthroplasty Patients"
Joseph Pankratz , OMS IV
"Depth Transitions of the Frontal Branch of Facial Nerve: Implications in SMAS Rhytidectomy"
First Place in Resident Awards
Tanna Feldman, DO (KCU-GME Consortium/Freeman Psychiatry Resident)
Second Place in Resident Awards - Three-way Tie
Jennifer Seyffert, DO (KCU-GME Consortium/ADCS Dermatology Resident)
Nathan Bibliowicz, DO (KCU-GME Consortium/ADCS Dermatology Resident)
Asmi Sanghvi, DO (KCU-GME Consortium/ADCS Dermatology Resident)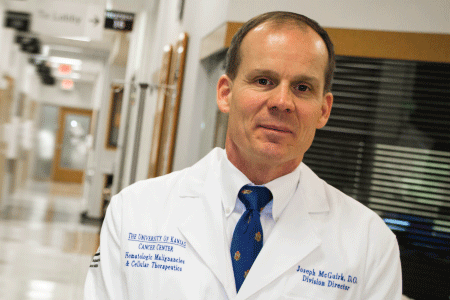 KEYNOTE
Dr. Joseph McGuirk (COM '90)
CAR-T: Continuation in a Revolution of Cancer Therapeutics
BMT & Cellular Therapy Brochure
KCU's own Dr. Joseph McGuirk (COM '90) returns to the Kansas City campus for this year's Research Symposium as the keynote speaker. Dr. McGuirk is the Medical Director of Blood and Marrow Transplant at the University of Kansas Cancer Center and a Professor of Medicine at the University of Kansas Medical Center.
Please read our alumni spotlight on Dr. McGuirk from the KCU Magazine.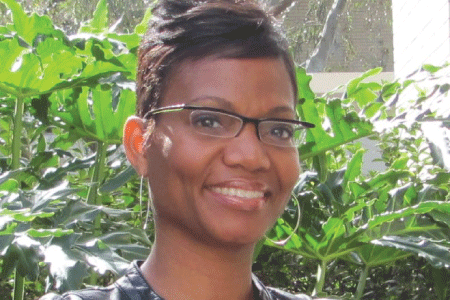 GUEST SPEAKER
Dr. Tamara Baker
What If We Were All Equal: Contextual Factors to Understanding (And Explaining) Health Disparities Across Diverse Populations
Dr. Baker is a Professor in the Department of Psychology and Director of the Gerontology Program at the University of Kansas. She received her PhD from Penn State University in Biobehavioral Health, with a concentration in Gerontology, and completed her postdoctoral training at the University of Michigan's School of Public Health. She is the Editor-in-Chief of Ethnicity and Health (Taylor & Francis) and Editor Emeritus of Gerontology and Geriatric Medicine (Sage Publications). Dr. Baker is the past Secretary of the Gerontological Society of America (GSA) and past Chair of the GSA's Minority Issues in Gerontology Committee. She is the chair-elect for the GSA's Behavioral and Social Sciences section. She currently serves on the Editorial Boards of Innovation in Aging and the Journals of Gerontology: Series B.
Her research has been successfully funded by the National Institute on Aging, the National Cancer Institute, and the National Institute of Arthritis and Musculoskeletal and Skin Diseases. Dr. Baker's research focuses the behavioral and psychosocial predictors and outcomes of chronic disease and pain in older adults from diverse race and ethnic populations. She also examines health disparities and inequities in pain management among older adults.
Other emerging interests include understanding the role social determinants have on the physical and mental health, and social well-being and adjustment of older, black adults.