Racial Equity Training and Initiatives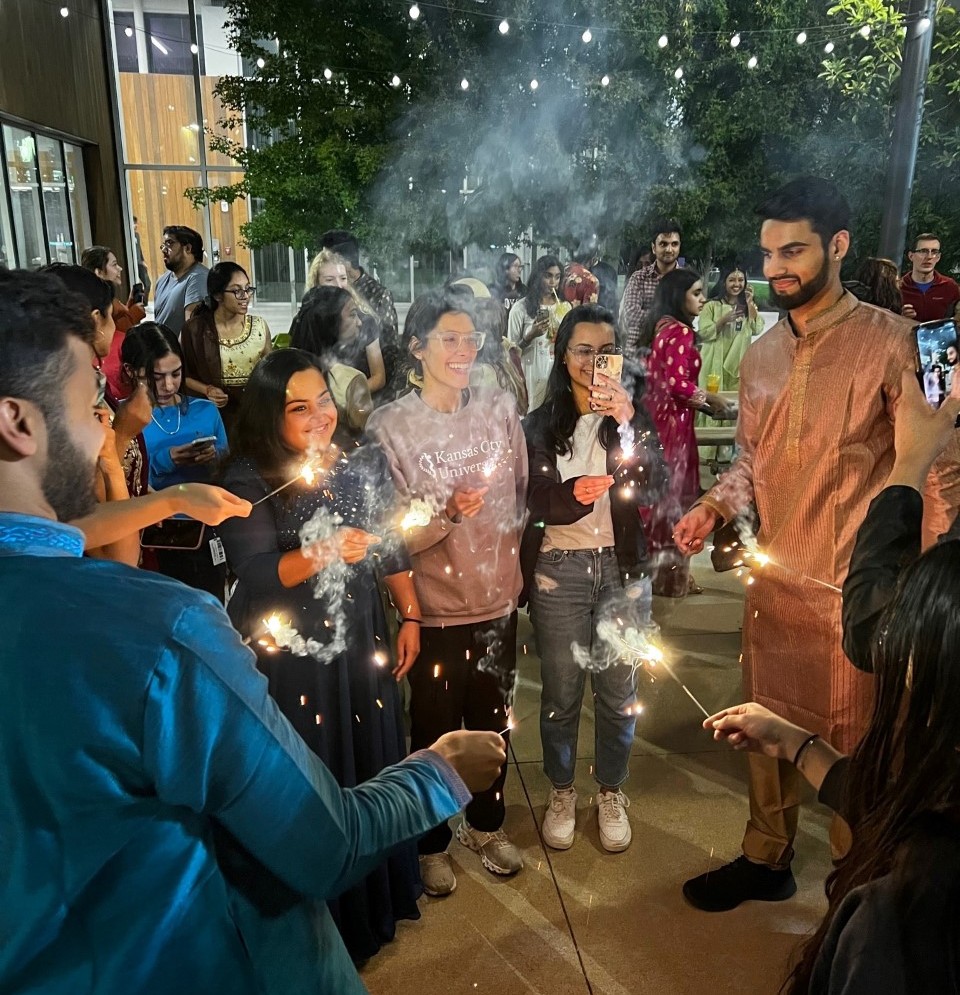 KCU's commitment to improving racial equity is an ongoing process, and we are dedicated to continually learning from each other in order to develop meaningful policies and strategies for action.
The Office of Diversity and Inclusion currently offers anti-racism programs and resources for KCU students, faculty and staff in the key areas of Awareness and Understanding and Reflection and Healthy Dialogue.
Unconscious Bias Training
We are all biased. Our experiences shape who we are; and our race, ethnicity, gender, height, weight, sexual orientation, place of birth, and other factors impact the lens through which we view the world. KCU's unconscious bias workshops serve to introduce the concept of unconscious bias to help faculty members to recognize and acknowledge their own biases and ensure an unbiased academic experience for all KCU students. Access on-demand diversity training resources.
Invisible Influences Training
Invisible influences impact how we view the world and the people in it. This course raises awareness of these lenses through interactive discussion, debate, practice and application. The training is designed to help us "retrain" our brains to become more sensitive and aware of our lenses of bias so that we can more intentionally mitigate them in our lives. You can view upcoming live invisible influences training sessions on the One University events page and on-demand options.
Reflection and Healthy Dialogue
Virtual Dialogue Rooms
Reflection, assessment and transparent dialogue are essential for self-improvement and planning for the future. Our Virtual Dialogue Rooms are safe spaces for members of the KCU community to share their thoughts, experiences and stories on racial equity and to learn from one another.
Documenting Experiences
Sharing our own personal experiences is a powerful tool in combating racism, and hearing the experiences of others is even more impactful. KCU is dedicated to providing a platform for individuals to share their own experiences on the Voices and Stories page.


Employee Connect Sessions
These monthly sessions are designed to welcome honest and open dialog about topical issues on campus and beyond.
Intercollegiate Partnerships
Kansas City University (KCU) and Harris-Stowe State University (HSSU), a historically Black university in St. Louis, Missouri, signed an agreement on August 31, 2021, that provides a novel pathway for HSSU students to enter medical school by first completing both their undergraduate degree from HSSU along with a master's degree from KCU's College of Biosciences (COB) within four years. The partnership has welcomed three new HSSU students into the program for the current academic year. Learn more.