Prescription for a Life Well-Lived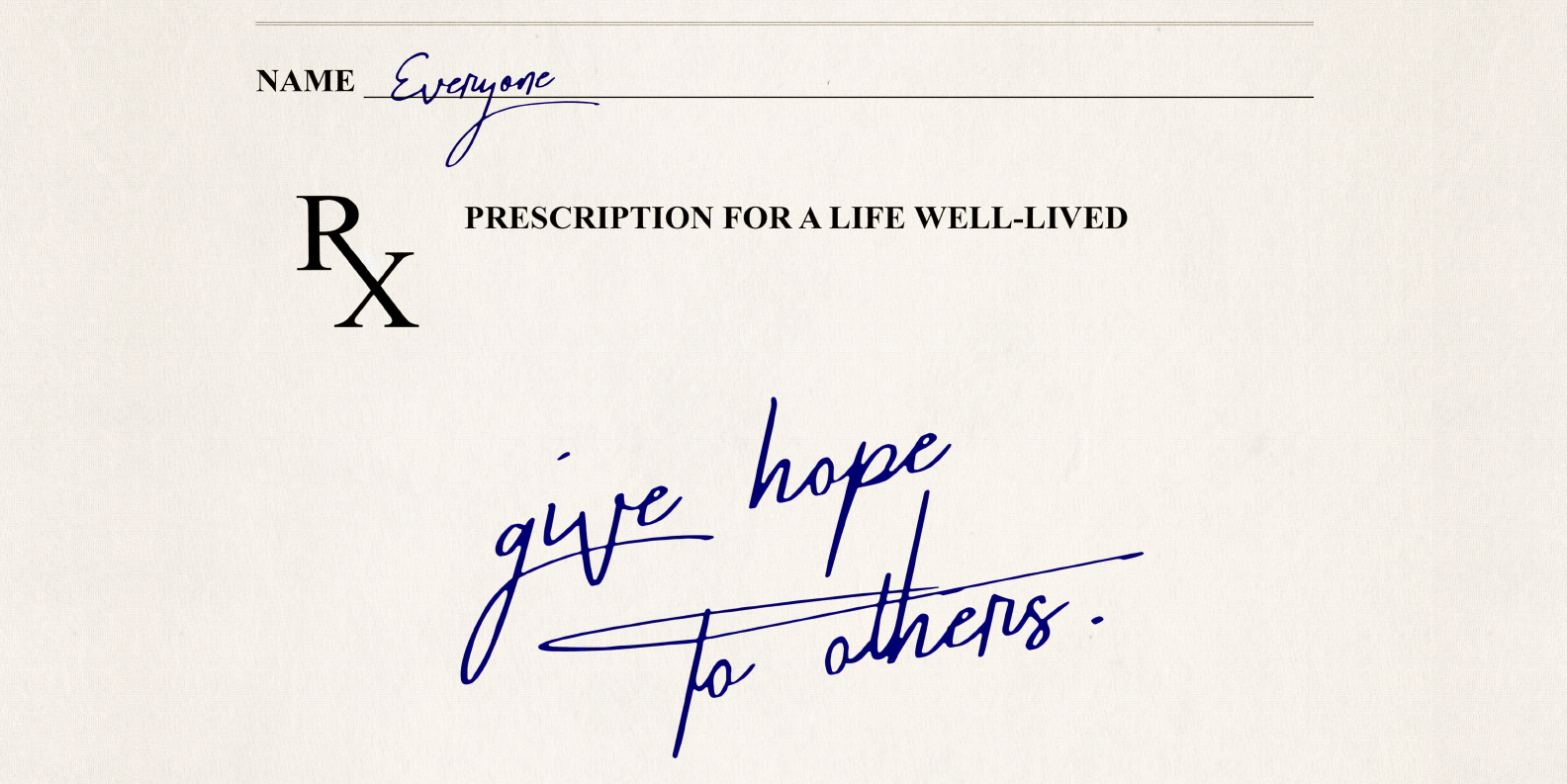 J.P. Smith, DO, has made it his career and lifelong mission to share the benefits of hope.
---
For a young man hailing from the small town of Wichita Falls, Tex., becoming a doctor wasn't a typical career path during the early 1970s.
But that didn't deter John P. Smith Jr., DO, FACOS (COM '75), whose childhood vision of one day practicing medicine persisted into adulthood. His journey to become a doctor of osteopathic medicine can be traced to his parents who, according to Smith, gave their son liberal doses of the "benefit of hope." As Smith recalls, his father, an auto mechanic, and his mother, a school secretary with business smarts, gave their son every ounce of support necessary to succeed. Smith was the first member of his family to attend college, let alone experience the rigor of years of post-graduate studies, internships and residencies required to become a physician.
"After high school I thought about leaving Wichita Falls to attend college but didn't qualify for full-ride tuition," Smith said. "So I stayed in my hometown for undergraduate studies. In the middle of my sophomore year, I figured if I wanted to be a doctor, I'd better get into a hospital to see exactly what they do."
The earnest and eager Midwestern State University student went to a local hospital and inquired about a job; the only position available for someone of his experience level was an operating room orderly, the 3 p.m. – 11 p.m. shift. Accepting the job, Smith added it to his demanding schedule: school during the day, working at night and studying in between responsibilities. It was at the hospital that Smith not only discovered his ultimate calling as a surgeon, but also received a fateful recommendation for a medical school, thanks to a fellow college student working there.
"Kendall Reed was a year ahead of me in college and also worked as an operating room orderly," Smith said. "He was accepted into an osteopathic medical school in Kansas City and suggested that I look into it."
Wasting no time, Smith applied to KCU and, for good measure, also applied to the Texas College of Osteopathic Medicine in Fort Worth.
"The Texas school opened in 1970, a year before I applied, and they were still building out the campus," Smith recalls. "The Kansas City school opened in 1916, had a good reputation and, in my estimation, offered the established, stable environment I wanted."
Throughout the years, Smith has maintained his friendship with Reed (COM '74), an oncologist and cancer surgeon, their professional paths crossing at various junctures. Smith served as president of the American College of Osteopathic Surgeons from 1995 to 1996 and four years later Reed, who trained in the military following graduation from KCU and eventually became a dean at the Des Moines University of Medicine and Health Sciences, was appointed as president of the professional organization.
"It's been an important relationship," Smith said. "And I certainly don't think it was coincidence that Kendall and I met at that hospital in Wichita Falls, two young men endeavoring to determine their careers."
Developing Strong Academic, Professional and Interpersonal Skills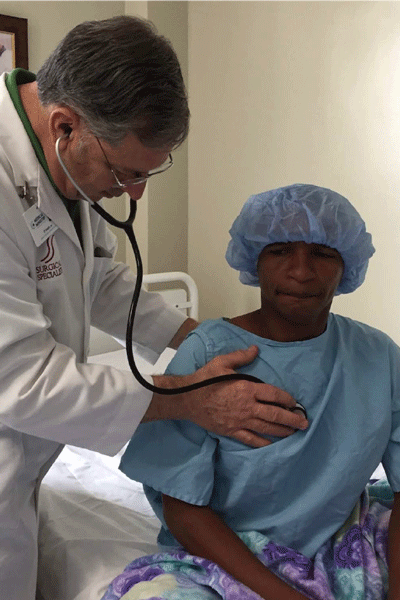 In 1971, Smith was accepted at KCU, one of only seven schools in the country offering an osteopathic education.
"Today there are about 35 osteopathic schools delivering education to students on somewhere around 54 campuses," he said. "But when I entered KCU, osteopathy was, by and large, a minority profession in medicine. Young grads today don't have a full appreciation of the challenges we faced. In the 1970s, there were approximately 35,000 DOs as opposed to 400,000 or so MDs. Today, about 26 percent of all medical students are DOs."
Reflecting on osteopathic medicine's tremendous growth, Smith cites an important distinction that's blurred over the past 35 years between DOs and MDs.
"There's very little difference between a DO and MD in clinic today, except for the philosophy that is taught to us," he said. "Bottom line is that patients are taken care of in the best way possible. And, ultimately, the holistic techniques that distinguish a DO are becoming part of an MD's education and practice."
Smith considers the training he received at KCU as "monumental, a place where I learned the concept of treating the whole person. In the classroom and clinic, we're taught to be "people people"—not just diagnose the disease, but also consider the individual and make a conscious effort to establish genuine rapport with our patients … a philosophy that benefitted me over the years as I built a private practice in Wichita."
He credits KCU's learning environment as an engaging and dynamic place for students to thrive and embrace the osteopathic profession.
"I am most proud of seeing osteopathic medicine move from a once-restricted field to one of unlimited potential," Smith said. "It's exciting to know that kids graduating from KCU can go anywhere in the world and pursue their career."
Today Smith relishes his involvement with KCU, where he has held the chairmanship of the Board of Trustees since 2017.
"The opportunity to be part of the university at this moment in its history is remarkable," he said. "Dr. Hahn is a visionary leader and has set an ambitious course, ensuring a bright future for KCU. He's helped the school be regarded as a valued community partner. The new campus in Joplin has the same type of local impact."
Working with Vulnerable Populations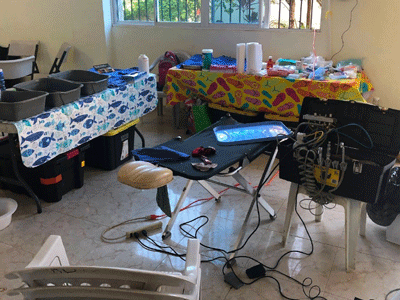 Smith yearned for the experience of embarking on a medical mission trip, something he found nearly impossible to do during the first 15 years of his career.
"It was a tough thing to maneuver in private practice because I needed to be working and bringing in new patients," he said. "And then there was my considerable time commitment to the College of Osteopathic Surgeons (ACOI)."
Once Smith termed out of his professional responsibilities with ACOI, he planned his first trip to the Dominican Republic in 1977 with a nonprofit organization, Medical Ministry International; his oldest daughter, Mandie, a college student in Wichita, decided to join him. They spent two weeks in a rural, impoverished area, Smith performing surgeries on people who sometimes walked four hours to get to the makeshift clinic. Mandie was a gatekeeper in the clinic.
"At the end of the trip, I was asked to come back," Smith said. And at the end of those two weeks, he realized the full impact of working with the grateful villagers. "It was a transformational experience, almost stepping back in time because of the primitive conditions under which we worked, but seeing, in real time, the people we were helping."
Smith and his daughter traveled together to the Dominican Republic over the next four years, joined by Smith's wife, Sheri, who worked alongside her husband in his practice as bookkeeper and office manager. The profound experiences of being at ground zero in a part of the world where people had very little—including limited or no access to health care—but an attitude of gratitude, affected all of them.
"You're suddenly very aware of everything you take for granted in life, from knowing you'll eat tomorrow, the lights will come on in the morning, you have safe drinking water and you'll sleep somewhere with a roof that doesn't leak," Smith said. "The medical missions forced me, my wife and Mandie out of our comfort zone, allowing us to appreciate how people survive in a place that doesn't even have the basics."
After five years of working with various mission teams, Smith became project director for Medical Ministry International; he has worked on 30 projects over 22 consecutive years. Today Smith recruits colleagues and collects supplies and medications year-round for two-week trips, where more than 1,000 people receive clinic visits, surgeries, dental and eye procedures and more.
"Mandie decided early on that mission work was to be her life's vocation, and she and her fiancé Jason Speegle, now her husband, moved to the Dominican Republic," Smith said. "There they adopted a six-month-old Dominican youngster, my first grandchild, who is now 12."
A Life of Paying It Forward and Giving Hope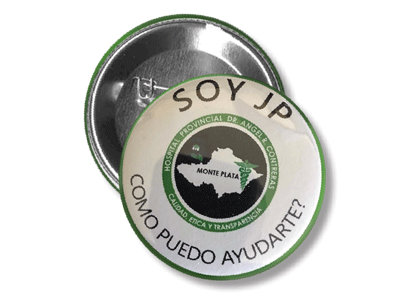 Affirmation by his peers for his work over the years is important to Smith; he is the recipient of many honors and awards recognizing his contributions to the practice and teaching of medicine. But those pale in comparison to the rewards he receives during medical mission trips.
"When someone who has never seen a doctor in their life, or who has a sick child that you've just helped says 'thank you,' and you look into their eyes—well, there's nothing like it," he said. "It's one of the things I cherish most in my career."
Smith considers himself lucky in life, grateful for an acclaimed career; a loving family that includes Sheri and daughters Mandie and Monica and their husbands and four grandchildren; and legions of friends, not only stateside but also in the Dominican Republic. He's followed his passion and heart since graduating KCU in 1975, becoming involved in community, his alma mater and medical missions.
"A piece of advice for medical students: find your purpose, if not, you'll fail," he said. "Don't go into medicine because you think you'll make money; there are much easier ways to do that. Practice medicine for the right reasons, for the people you'll diagnose, treat and help. And then, go after that wholeheartedly, with no limitations."
Giving hope to others, as his parents did when he was contemplating a career in medicine so many decades ago, is Smith's foundation and prescription for a life well-lived.
"Hope doesn't cost anything," he said. "But when you give it away, it's priceless to those receiving it."