Improving the Well-being of KC Kids for 25 Years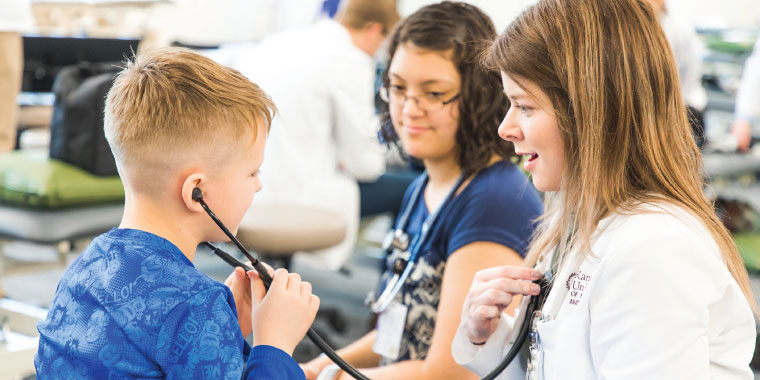 Celebrating the legacy of two strangers who formed a friendship that redefined how we care for our communities.
---
A little more than 2 1/2 decades ago, two outstanding and compassionate Kansas City leaders crossed paths, sparking magic in the delivery of health care for underserved youth. Their meeting resulted in the creation of Score 1 for Health, KCU's preventive health program for elementary school children. Since its inception, Score 1 has impacted hundreds of thousands of urban Kansas City children and their families.
The spark began, in 1992, with Robert G. Ricci, DO (COM '68), chief of staff for Park Lane Medical Center, and Deron Cherry, safety for the Kansas City Chiefs. Ricci had a passion for involving the osteopathic medical hospital in the community and for educating future generations of osteopathic physicians. Cherry's dream was to give back to his community in some special way.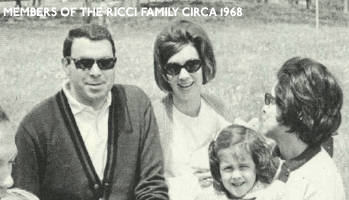 "My husband was a firm believer in giving back to society," says Dolores "Dee" Ricci. Once he established his practice as a radiologist, she said he started thinking about what he could do for the profession and Kansas City University's College of Osteopathic Medicine. "He wanted Park Lane to be known, and he wanted to do something to involve the med students and the community."
Cherry shared that philanthropic mindset with his desire to help and impact Kansas City's community.
"I always said, when I got into a position to give back, I wanted to do something," he says. "I've always had love in my heart. I've been fortunate to have people in my life where I could make an impact."
It so happened the neighbor of one of these influential men was a colleague of the other. Introductions were made and Ricci and Cherry found common ground for making the magic of Score 1 for Health happen.
"At that time, schools were cutting back, with one nurse serving multiple schools," Cherry observed. "My mom used to say the greatest thing we can give our kids is an education, but you have to be healthy. Both my mom and dad were teachers, so my background comes from that mindset."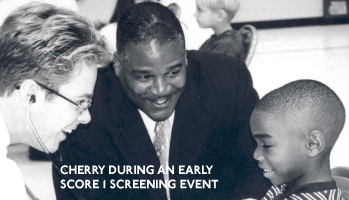 A news item caught Cherry's attention. It highlighted a young girl whose learning challenges were addressed simply with a pair of corrective glasses. Thinking about her story, he knew this was the place to help.
Ricci was eager to create opportunities for medical students to have hands-on education, and he believed in early clinical experience, before their third year of medical school. When Park Lane Medical Center Foundation proposed conducting health screenings for children, Cherry jumped on board. Proceeds from the 1992 Deron Cherry Celebrity Invitational golf tournament to underwrite salary, materials and supplies for one registered nurse, with the assistance of second-year osteopathic medical students to conduct health screenings at Westridge Elementary School in the Raytown, Mo., school district.
The new program was grounded in the needs of the community, schools, parents and children. When Park Lane, Kansas City's osteopathic teaching hospital at the time, conducted a community needs assessment, a clear need surfaced: children were coming to school with unmet health needs related to nutrition, weight and vision and it was taking a severe toll on their school performance.
Today, Score 1 annually provides free, in-school health screenings for 12,000 elementary-aged children in the greatest need, including urban-core and low-income families from under-resourced neighborhoods. At the same time, it allows osteopathic medical students to gain valuable, early clinical experience in pediatric health assessment. Score 1 is a perfect fit for KCU's commitment to educate physicians who care about the communities where they live and work.
"Deron has done an incredible job at keeping this dream alive," says Dee. "I know if my husband were alive today, he would be so happy to see the results of Score 1. It is so heartwarming how it took off."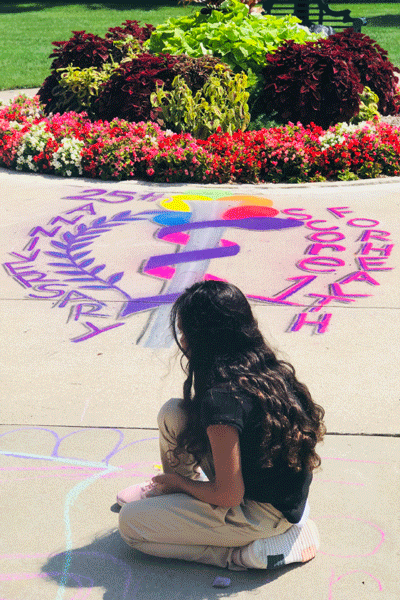 The emphasis of Score 1 is on addressing health issues to ensure young students are as successful as possible in school, explains Annette Campbell, MPA, RN, director of Score 1 for Health. "We're looking at social determinants of health, and making that connection to attaining good health for families is so important," she said. "When we became a part of KCU in 2000, our mission – to serve the underserved – really spoke to KCU's desire to serve the northeast area of Kansas City."
Today, the program has expanded to include elementary schools in Joplin, Mo., and will involve all second-year medical students at KCU's Joplin campus.
In addition to growth in numbers and the types of health assessments, Score 1's team has grown to include eight full-time staff, one part-time registered nurse, and about a dozen registered nurses working as needed. There also is a cadre of medical students, who volunteer through a grant-funded program called CHAMPS. "With CHAMPS, our medical students are learning to be healthy lifestyle coaches and work with individual families on making nutrition, activity and lifestyle choices to promote health and wellness," says Campbell.
It all matches Ricci's vision of early clinical experience for future physicians.
"Our goal is to screen kids throughout their elementary school years," says Campbell. "Our consistent presence is important to our schools and community."
Another hallmark of Score 1, says Campbell, is that it is driven by school and community needs and desires. "Participation is an indicator of school buy-in. We want the program to be in schools that need and want the program." Score 1 team members review the screening results with parents and make sure they understand any health issues, provide information about resources and help them develop a plan for care to address any problems. They help parents connect with primary care services.
Score 1 employs a community health worker (CHW) to help parents access primary care and assist them in navigating the often-complex layers of community health and social services. Stephany Gardner, CWH, not only understands health issues, she builds trust and helps families establish relationships with health care providers.
"A big factor is building trust," Campbell says. "Stephany supports the families in many ways to access care. For example, she may offer to meet the family at the physician's office, and she is bilingual."
Campbell points to a variety of positive outcomes. For example, in the past two years, more than 1,000 area children received a complete eye exam and glasses through Score 1's partnership with OneSight, a non-profit organization dedicated to global vision care, that has enabled KCU to host an annual OneSight clinic on campus. Because Score 1 pre-screened many of the children, nearly 90 percent received free glasses at the clinic.
"My husband would be so happy to see the results today," says Dee Ricci. "From starting out with one school – it's just overwhelming."
Making a difference in Kansas City kids' health and learning? Now that's magic.