A Passion for Osteopathic Medicine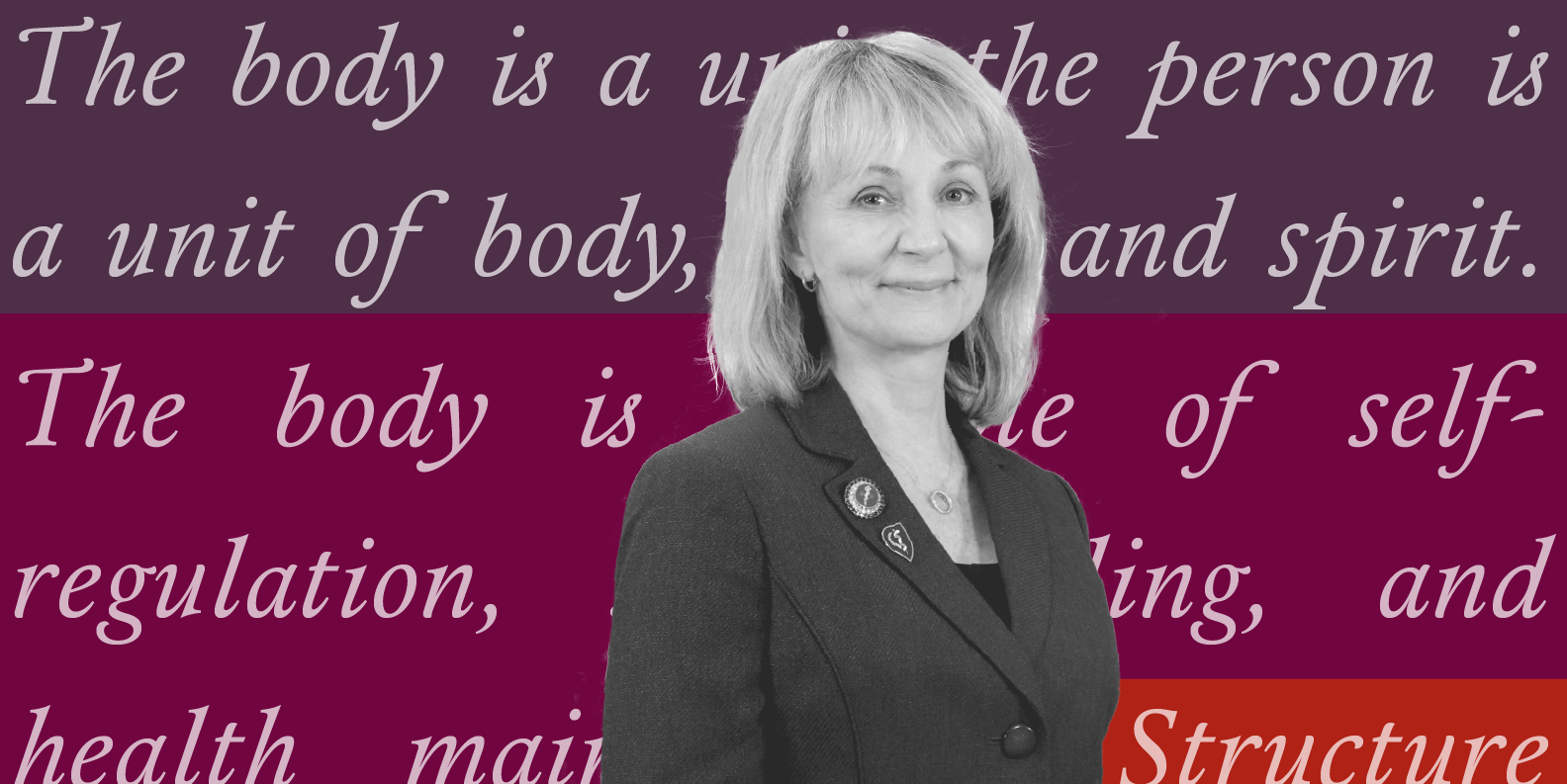 KCU-Joplin Welcomes New Dean
---
In January, KCU welcomed Laura Rosch, DO, CS, MS, FACOI, as Joplin campus dean for the College of Osteopathic Medicine. Rosch has amassed a distinguished career working as a practicing physician, medical educator, wellness advocate and community leader. She most recently served as chair of the Department of Internal Medicine at Midwestern University's College of Osteopathic Medicine in Downers Grove, Illinois.
"It's an honor to be the dean of the campus. We have a talented faculty and staff who are truly dedicated to educating the next generation of physicians," said Rosch. "I look forward to seeing our students graduate, go out into the community as doctors, and make an impact in a big way."
Rosch earned a Doctorate of Osteopathic Medicine from the Midwestern University Chicago College of Osteopathic Medicine. She decided to become a physician because of her desire to serve others, and the osteopathic philosophy was consistent with her values.
Previously, she managed a residency program in an underserved area of Chicago, where she says she was passionate about serving the community through osteopathic principles. Now at KCU-Joplin, Rosch is committed to helping students understand those principles — how to address the biological, psychological, and social aspects of disease when treating patients.
"Osteopathic medicine is about helping others improve their lives," she explains. "I believe our purpose is to improve ourselves and be the best we can be—whether as a physician, a teacher or as a member of the community. Through improving ourselves, we can better serve our patients. On a personal level, that is what I have always tried to do."
As campus dean, Rosch directs the daily operations of the Joplin medical school location while ensuring students' well-being and academic success. She said she wants to help students, faculty and staff grow as professionals and take on new challenges. "I'm always asking myself, 'Who can I encourage?'" she said.
She said she looks forward to expanding research for the medical students, developing graduate medical education opportunities and encouraging students to model good health for the community.
"Physicians should always be teachers and models of healthy behavior," she said. "First and foremost, you have to take care of yourself in order to take care of the people you serve."
Utilizing her rich background in disease prevention, nutrition, exercise and stress reduction, Rosch strives to help student doctors prioritize wellness and emotional health. "Many student doctors are not used to failure and making mistakes," she said. "I want to help them learn how to manage stress, disappointments and setbacks in a healthy way and develop good coping skills."
Rosch hopes to impart the lessons she learned during medical school to KCU-Joplin students, including the importance of time management, nutrition, exercise and relationships. "I know what worked for me as a medical student," she said. "I relied heavily on relationships with my fellow students, faculty members and department chairs. Their mentorship and support played a big role in my development as a physician."
She said the campus has many great community outreach programs, and she looks forward to exploring more ways that the campus can serve the region. "I've been struck by the sense of unity between the community and KCU, as well as the kind and welcoming nature of the people who live and work here," she said. "The community was truly committed to bringing KCU to Joplin, and their hard work and dedication is not lost on us. We're grateful to be here, and we look forward to giving back."