Endearingly, Enduringly, Edythe.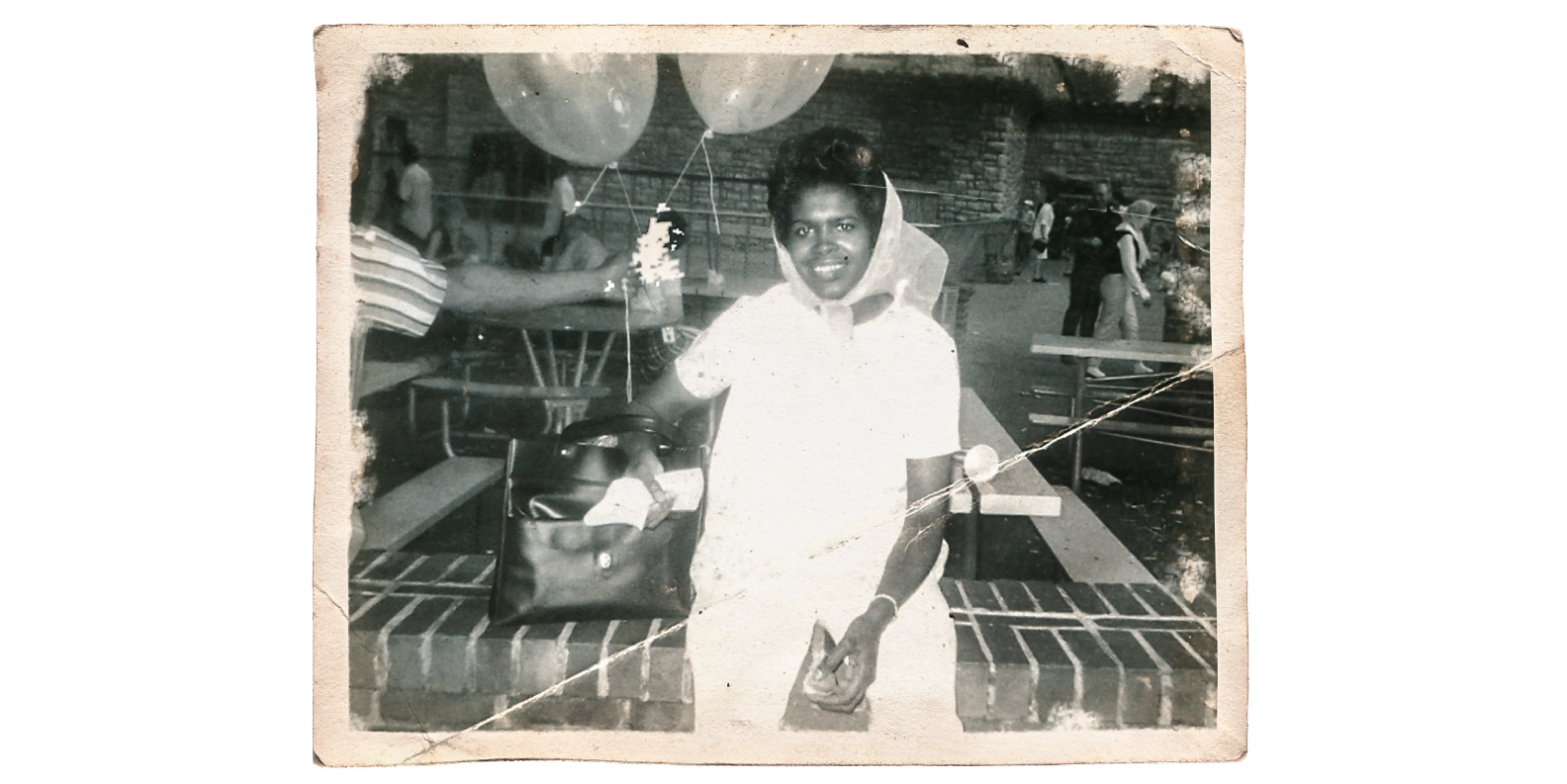 When the life work and work life of Edythe Lindsey overlaps, half a century of service to KCU is simply the beginning.
---
Edythe Lindsey has rightfully earned the honor of being an unofficial ambassador for KCU.
With the official start date of her employment at the University — Oct. 11, 1963 —permanently etched in her razor-sharp memory, the 55-year member of KCU's building services staff continues to win the hearts and admiration of the faculty, staff and students as she bustles about, endeavoring to keep the school sparkling and tidy. But the 79-year-old Kansas City native is quick to explain the essential part of her daily work that has motivated and inspired her over the decades: relationship building.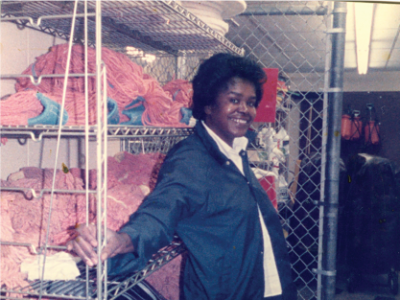 "I like helping people," said Lindsey, known by the nickname of "Miss Edythe." "I feel important and needed here and know that what I contribute is valued."
Kevin Hubbard, DO, HMDC, MACOI (COM '86), chair of Primary Care and professor of Internal Medicine at KCU, fondly recalls meeting Lindsey when, as an adolescent, he accompanied his father, Ron Hubbard, DO (COM '61), to the campus.
"She made an impression on me back then," Hubbard said. "Even as a youngster, I understood that she really enjoyed her work. Then, throughout the years, as a student and eventually coming back to the university as part of the faculty, I came to the realization that Miss Edythe's role is essential to our mission."
Hubbard regards Lindsey as an encourager, "a person who takes great pride in her work, does it with vigor, enthusiasm and joy and always with a smile. She is a priceless testimonial to our students, many of whom appreciate the value she brings to the university's environment. Miss Edythe takes her job seriously."
Commitment is just part of Lindsey's DNA; she was raised by a mother who worked for the president of a local bank and was rewarded for her dedication, which Lindsey defines as "part hard work, part attitude." So is the old-fashioned Golden Rule, which Lindsey has redefined— in her world—to be Edythe's Golden Rule.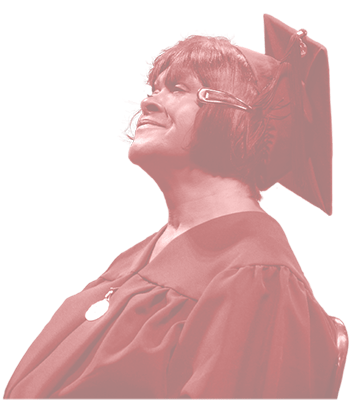 "I get up every day with a positive outlook," she shrugs, "and I do the best job possible. Emptying trash, pushing a broom, I don't care what it is, I do it to the best of my ability. If I'm treating people good and doing my job, I don't have to worry about anything."
Then, with a twinkle in her eye, Lindsey admits, "Besides, I'm too old to worry."
Working the night shift from 3 p.m. to 11:30 p.m. Monday through Friday, with some rotating Saturdays, Lindsey has become an unwitting role model to others. Mike Johnston, DO, MACOI (COM '73), campus dean and professor of internal medicine, has known Miss Edythe since 1969, when he was a student at KCU.
"In terms of job responsibility, duties and obligations, she demonstrates employee excellence," Johnston said. "Miss Edythe is reliable—you can set your clock that she'll get the job done, in a spirit of honesty and discretion. She's not boastful and is a pleasant person. In fact, when I see her and talk to her, I feel better and want to be a better person. She's just that kind of lady."
Both Hubbard and Johnston recognize Lindsey's trustworthy character and perseverance.
"She's paid her dues to society, has proven herself and deserves respect," Johnston said. "Miss Edythe has those intangible attributes that, when added up, equal a humble, hardworking woman who operates on a foundation of gratitude."
Honored as a "Hero in Health Care" in 2015 by Ingram's Magazine, Lindsey was recognized for her loyalty to KCU and her work ethic. True to her unassuming nature, Lindsey was deeply honored by the coveted award but insists that what she's done since the early 1960s is nothing remarkable.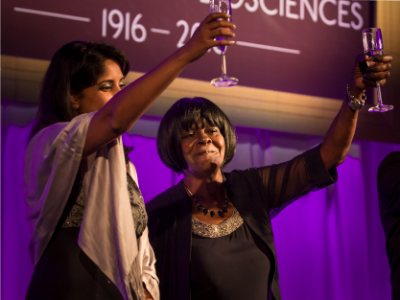 "It's this simple: I'd rather be at work, doing what I love, being around people whom I appreciate and who appreciate me in return," Lindsey said. "I'll be honest—when I started working here all those years ago, I didn't think I'd be here this long. I've seen lots of history at this school, lots of growth, lots of students work hard and graduate, lots of doctors passionate about what they do. I'm just proud I've witnessed it all."
Hard work has played an unmistakable central role in Edythe Lindsey's life—by choice. During her 55-year span of employment at KCU, she's missed around 40 days of work, mostly as a result of recovering from surgery. She counts among her many blessings—family, friends, faith and an intrinsic, optimistic outlook—the opportunity that KCU has given her to be the best she can be.
"Truth is, I don't know how to be anyone but Edythe Lindsey," she said. "Some people call work a daily grind, but it's in my blood. And I thank God that I get to punch the clock every day at this school."
For Lindsey, her job and the people around her at KCU, bring her to life.