Letter from the President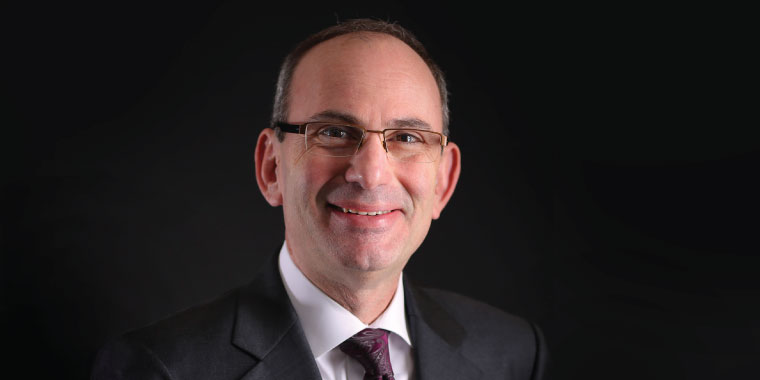 Marc B. Hahn, DO, President and Chief Executive Officer
---
Giving hope comes in many forms and can be seen in many different aspects of our work at Kansas City University. It is foundational to the well-being of humankind and is therefore an essential element in our mission of "improving the well-being of the communities we serve."
This common thread of hope can be found throughout the collection of stories featured in the current issue of KCU Magazine. Our students give hope to one another through organizations and clubs that foster camaraderie and provide support. Our new Joplin campus dean embraces the hope inspired by wellness and holistic health and seeks to instill these values in our students. A new clinical partnership gives hope to patients who are in need of medical care but have no health insurance. And, a generous KCU matching scholarship fund gives hope to students who are working hard to become doctors, scientists and other health professionals but need financial assistance to do so.
Long guided by the principles of giving hope and giving back, KCU alumnus and Board Chair John P. Smith, DO, is the subject of our cover story. Dr. Smith, who has had a successful and distinguished career as a surgeon, was honored last year with the American College of Osteopathic Surgeons' Humanitarian Award for his commitment to helping change lives through more than two decades of medical mission work. We are proud to recognize Dr. Smith, celebrate his accomplishments and learn more about his philosophy of hope in our Spring 2019 issue.
KCU remains committed to becoming the most student-focused health sciences university in order to best meet workforce needs in the health professions, increase access to health care — particularly for the underserved, and advance research to improve patient outcomes. All along the way, our pursuit of these goals is brightened by the universal beacon of hope, and we are inspired by the prospect that those we touch will pay hope forward to the greater well-being of all of our communities.
Please enjoy the Spring 2019 issue of KCU Magazine!