"Qatra qatra, darya maisha" means "drop by drop, a river is formed." It is an Afghan proverb encouraging people to remember that, no matter how small your contribution or effort, you can still make a great impact.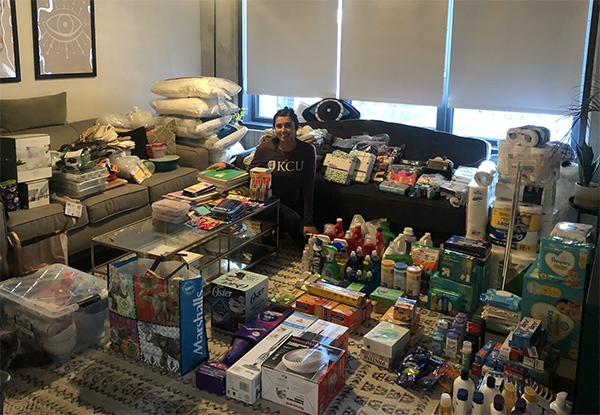 It is a proverb second-year medical student Michelle Hamed says she has repeatedly said to herself over the past weeks as she spearheaded a fundraising and donation drive to benefit Afghan refugees who will arrive in St. Louis in the coming weeks.
Hamed is a first-generation Afghan American. In 1992, her father, an engineer, and her mother, a Kabul University economics student, fled Afghanistan to Iran as the country's civil war broke out following a Soviet invasion that lasted ten years. From Iran, they were admitted into the United States. Many members of their extended family remain in Afghanistan today.
"My immediate family was safe from the violence of the growing Taliban, but they faced another struggle: resettling in the U.S," Hamed said.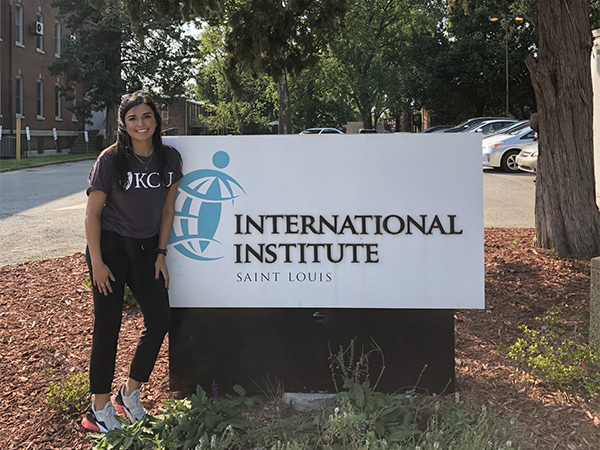 The Hamed family settled in San Diego where Hamed was born and raised. Unable to secure jobs in their fields of study, organizations similar to the International Institute of St. Louis and the Salvation Army provided aid to assist the family.
"They helped my father find a job at a local car wash while my mother stayed home with my sister in the low-income housing," Hamed said. "Since then, my father held multiple blue-collar jobs and we supplemented his income by selling used goods at the local flea market every Sunday. Currently, my father owns his own business and works as a locksmith. My mother has been a public librarian for 23 years. In her spare time, she teaches English to Afghan refugees in San Diego. My sister is a registered dietician working in Phoenix."
Hamed reflected on what life might have been like without her parents' risks, sacrifice and hard work: "I would not have been able to pursue my passions and study for my medical degree today. As a Muslim Afghan-American woman, I know I am one of the lucky ones."
As Hamed, along with the world, has watched the people of Afghanistan experience one of the worst tragedies in their country's history, she thought of the thousands of Afghan men, women and children being forced to flee their homes again.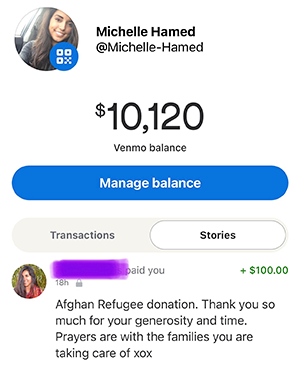 "I was devastated and struggled with survivor's guilt," she explained. "So, when I learned that St. Louis, Missouri, pledged to welcome about 1,000 refugees, I felt inspired to help. Watching my parents, I knew first-hand how difficult it will be to resettle and navigate living in the United States. I reached out to the International Institute of St. Louis, an organization that helps immigrants, to create a donation/fundraising drive at KCU with both the Kansas City and Joplin campuses."
In just two short weeks, with support from KCU Student Services and friends, she raised more than $10,000 in financial donations and almost $3,000-worth of physical donations for the Afghan refugees who will arrive in St. Louis.
"The money helped us purchase 20 $100 grocery gift cards, 40 new mattresses, and the remainder will be used for housing/rent assistance," Hamed said. "Although we are no longer accepting physical donations, we will continue fundraising on behalf of the Afghan refugees and I will remain in contact with this organization as well as Jewish Vocational Service in KC to determine any longitudinal volunteer opportunities available in the future."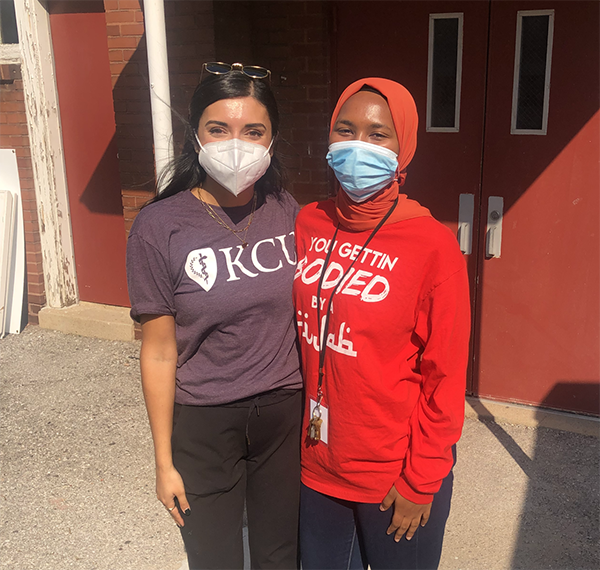 "Humbled, appreciative and overcome with tears" – that is how Hamed describes how it feels to pay it forward.
"The support of individuals and organizations like KCU and the International Institute of St. Louis helped my family resettle 28 years ago and is helping refugees today," Hamed said. "I have never been prouder to be a part of such an amazing community of students, faculty, staff, and their friends and family. I am so grateful."