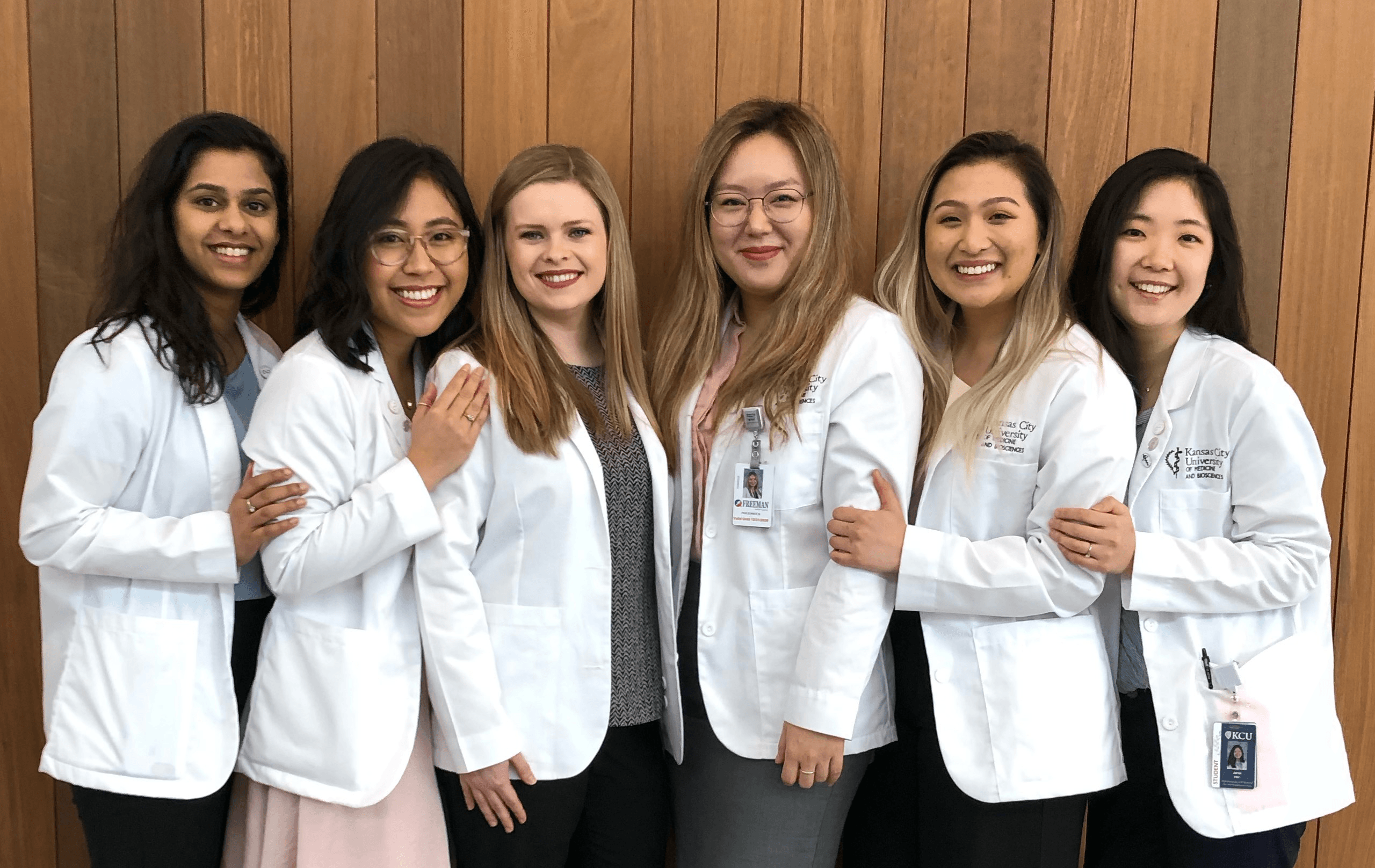 Janet Han, KCU-Joplin third-year med student, has wanted to be a physician since middle school. She grew up in a tight-knit, working class Korean American community. Many of her friends' parents didn't speak fluent English and more families didn't have health insurance.
"I saw firsthand how differently people could be treated based on their accents/appearance, or their ability to pay for services or treatments," she said. "I was determined to become a physician, so I could advocate for the health of communities like the one I grew up in. I eventually want to dedicate my time to a free community clinic, providing quality care to anyone in need."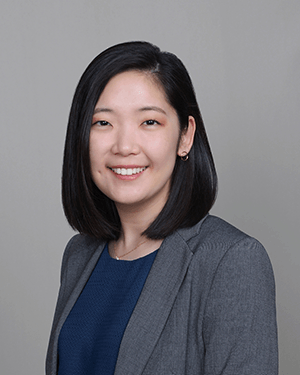 It's important to Janet to make her loved ones feel proud of her.
"Korean culture is rooted in community and togetherness," she explains. "My success is not solely mine, rather, it is a fruit of my parents' and my grandparents' sacrifices, who immigrated to the U.S. in the 1990s, leaving behind comfort and familiarity, so that I could live out the 'American Dream.'"
Though she works toward her goals, Janet feels that being an Asian American in medicine also means leading a "strange, double-life."
"There has been a marked increase of hatred and violence toward Asian Americans since the start of the pandemic, rooted in racism and irrational fear." She noted that when in public, not protected by scrubs or a white coat, she is careful to make little eye contact, afraid to be seen as nothing more than the cause of the pandemic. "When I'm in the hospital, I am less fearful - I'm a medical student, training and learning to become a physician on the frontlines. This is the tension and reality that I (and many other Asian American health care workers) face daily."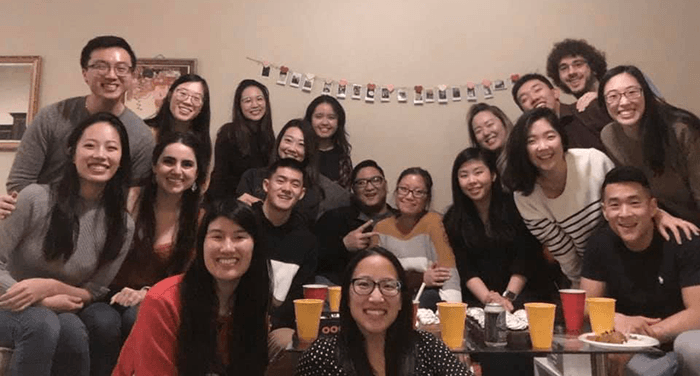 Through she confronts these difficulties and the challenges of med school, "community" and "togetherness" ring true for Janet. A tradition she enjoys is the sharing of comfort meals with her med school friends.
"I firmly believe that food is the sixth love language, oftentimes the main love language of Asian people," Janet shares. "Whether it's a meal of lamb biryani and butter chicken after an exam, bibimbap and kimchi-jjigae before a long night of studying, spring rolls and pho for birthdays, or a potluck medley for Lunar New Year, Asian food is continually a source of comfort, community and connection."
Thank you to Janet for sharing about her culture and her experiences during this AAPI Heritage Month.
To learn more about AAPI Heritage Month, please visit https://www.kansascity.edu/diversity/themes/asian-pacific-american-month.
Please note, all unmasked photos featured were taken prior to the COVID-19 pandemic.