Asian-Pacific American Heritage Month
The KCU Office of Diversity and Inclusion recognizes Asian-Pacific American Heritage Month in May.
Historical Importance of May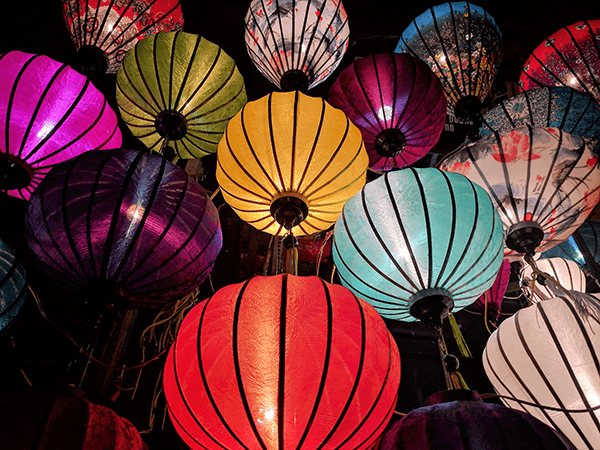 The recognition of this month was initially introduced as two separate bills from the state of New York and Hawaii in 1978 and officially signed as a joint resolution by President Jimmy Carter on October 5, 1978, with the first official celebration of this week beginning on May 4, 1979. The week was extended into a month by President Bush in 1990 to further celebrate the achievements of Asian and Pacific heritages.
The historical importance of the month of May is that the initial immigration of Japanese into the U.S. in May 1843 and 26 years later, the finalization of the transcontinental railroad on May 10, 1869. The creation and completion of the transcontinental railroad was largely due to Chinese immigrant workers.
Asian-Pacific American Contributions to Science and Medicine
As we work toward a more inclusive society, we must acknowledge and appreciate the achievements and contributions of all heritages who have helped create the excellence of this nation. The contributions of Asian-Pacific Americans to our nation and the world are infinite. Below we recognize a few important contributions to the world of science and medicine.
In 1885, at the age of 20, Dr. Anandi Gopal Joshi became the first Pakistani woman to receive obtain a degree in medicine in the United States, with her thesis focusing on Obstetric medicine. She subsequently returned to India where she was appointed the Physician-in-Charge of the female ward of Albert Edward Hospital. Following her death, a crater on Venus was named after her.


In 1951, Dr. Min-Chueh Chang began research in conjunction with Dr.Gregory Pincus, which ultimately led to the development of the first oral contraceptive in 1959. Throughout the 1950s, Dr. Chang also conducted fertilization techniques that laid the foundation for In Vitro Fertilization (IVF).


In 1968, Pakistani-American biochemist, Har Gobind Khorana, was the first to chemically synthesize oligonucleotides—short strings of DNA—that were then (and are still) used in many areas of genetic research and medicine.


In 1974, Chinese-American physicist Samuel C.C. Ting was jointly awarded the Nobel Prize (along with Burton Richter) for discovering a new subatomic particle, now called the J/psi particle.


In 1996, Tawainese-American M.D., Dr. David Ho was recognized as Time magazine's Person of the Year for developing a cocktail of medications that was proven to stop the progression of the HIV virus, effectively preventing its eventual development into AIDS. Dr. Ho continues to play an important role in biotechnology research.


In 2013, Dr. Katherine Luzuriaga, a Filipino-American professor of molecular medicine, was named the Vice Provost for Clinical and Translational Research at the University of Massachusetts Medical School. Dr. Luzuriaga has conducted extensive research into pediatric immunology, most notably recognized for her research in preventing HIV transmission from mother-to-child, and conducting the first early pediatric therapy trials for infants infected with HIV.
Asian-Pacific American Advocacy and Resources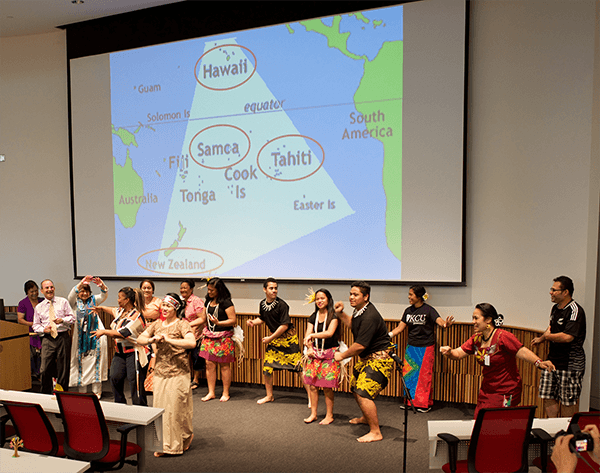 The recent rash of hate crimes and violence against Asian-Pacific Americans is horrifying and deplorable. KCU strongly condemns racism and violence. We stand for justice, and we are committed to ensuring an environment of safety, peace and inclusion for all people.
As a health sciences university, we remain dedicated to the preservation of human life. As individuals and as a campus community, we must stand strong, stand together, and denounce these continued acts of violence that plague our country.
We offer you some tools and ways to participate to educate your students, faculty, staff and communities in the mission to #StopAAPIHate and #StopAsianHate. Read about the grassroots history of the #StopAAPIHate movement.
Library of Congress (Discrimination Against Asian and Pacific Islander Americans: A Research Guide) - This page provides a list of external Asian and Pacific Islander American advocacy organization websites
Asian Americans Advancing Justice
The Asian Americans Advancing Justice website Stand Against Hatred has a robust list of resources, including virtual training sessions for bystander intervention when witnessing a hate crime.

Asian Americans Advancing Justice is a national affiliation of five leading organizations advocating for the civil and human rights of Asian Americans and other underserved communities to promote a fair and equitable society for all. The affiliation's members are: Advancing Justice - AAJC (Washington, D.C.), Advancing Justice - Los Angeles, Advancing Justice - Atlanta, Advancing Justice - Asian Law Caucus (San Francisco), and Advancing Justice - Chicago. The Asian Americans Advancing Justice affiliation has been documenting hate crimes and hate incidents since 2017.
Anti-Asian-Racism Toolkit
The Asian Pacific American Medical Student Association (APAMSA) produced a National APAMSA Anti-Asian Racism Toolkit. Request your copy here.
Anti-Defamation League Resources
AAPI Online Events
Asian-Pacific American Heritage Month Dot Gov - The homepage lists an events calendar for every federal museum, institution, and public agency.


The Smithsonian Institution, in partnership with AARP, presented

We Are American and We Stand Together: Asian American Resilience, Belonging, and Justice. The 90-minute online event was originally presented on May 15 but is now available in a recorded YouTube version, embedded here.
Online Celebration of Asian-Pacific American Heritage
We've curated a few resources and ideas to honor and celebrate our Asian-American and Pacific Islander family, friends and neighbors:
---
Celebrate Asian-Pacific American Heritage Month by Volunteering

Yes, we're still living in a COVID world, but there are ways to have a positive impact while keeping a physical distance!
VolunteerMatch.org has a user-friendly website featuring a robust search of all volunteer positions. Search by virtual- or location-based opportunity, cause area, skill set, and geography.
Virtual Opportunities
Here we've searched the keyword "Asian" and selected Virtual Opportunities to provide you with nearly 1,400 ways you can volunteer to advocate and assist with Asian advocacy: https://www.volunteermatch.org/search/index.jsp?v=true&k=asian
In-person Opportunities
Local, in-person volunteer opportunities for Race/Ethnicity causes: 55 in Kansas City, and more than 13,000 volunteer opportunities of any kind in Joplin.