Clinical Psychology Match Day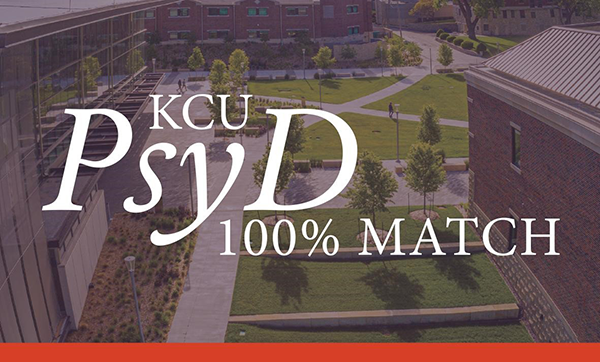 Feb. 18, 2022
KCU is proud to announce that the Clinical Psychology Program has achieved a 100% match rate in the first round of the Association of Psychology Postdoctoral and Internship Centers (APPIC) match with 100% of students matching at APA accredited sites.
"Today is a day of celebration, a celebration of the student's hard work and those who have supported them! I'm excited as they prepare for their final year of full-time clinical training before earning their Doctorate in Clinical Psychology," said Amy Sickel, PsyD, Director of Clinical Psychology Training.
The students will complete their internships in Missouri, Kansas, Minnesota, Nebraska and California.
We are so proud of our students!